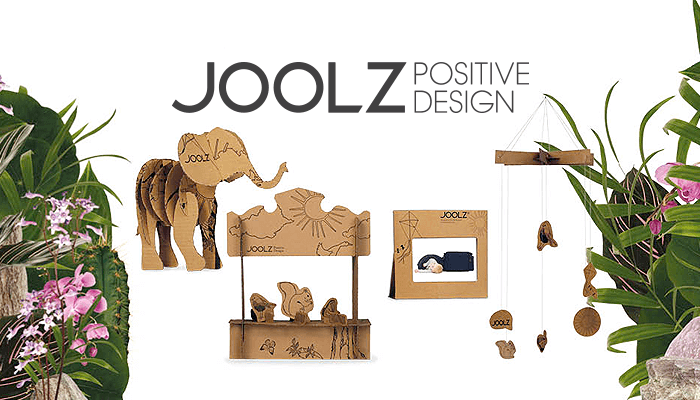 I recently discovered a company with a concept I think is brilliant; make a great product then make your packaging reusable and fun. The company is Joolz, founded in 2004, they are a Dutch stroller manufacturer with a unique modern design and a culture of creativity with an eye to sustainability.
I'm not the only one that thinks they're all that, in 2015 they won the prestigious Reddot Design Award with the Joolz Geo stroller. According to Reddot, "The Joolz Geo stroller merges elegant line design with a perfectly thought-through modular concept. Parents can choose between three different configurations to easily adapt the stroller to any given real-life requirement."
Today, Joolz strollers are available in more than 20 countries worldwide.
Reusable Packaging
Joolz has not only taken stroller design to a new level, they have taken sustainable packaging there as well. Instead of just assuming their customers will recycle the cardboard packaging, they print instructions right on it to encourage them to make the boxes into something new. They take playing house with used boxes to a new level.
From the bigger boxes that house the company's strollers down to the small boxes that contain the baby accessories, Joolz has added printed instructions inside each. The instructions tell customers how to turn the cardboard boxes into creations such as useable chairs, birdhouses and light bulb holders using just the cardboard packaging. These can be recycled into practical and beautiful products for children to play with or for decoration in the children's room.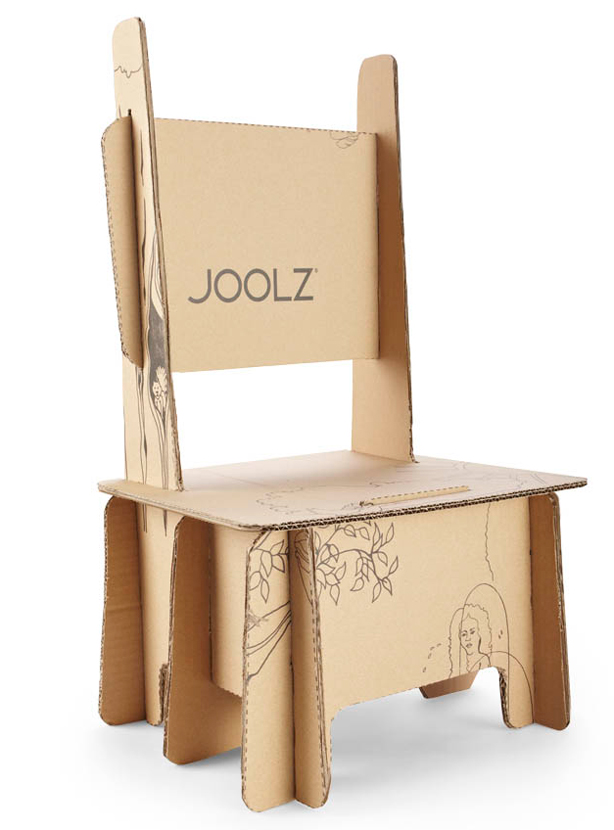 Joolz Birth Forest
Another wonderful environmental initiative that Joolz has created is the Joolz Birth Forest. For every Joolz stroller that is registered, the company plants a tree in the Joolz Birth Forest in Colombia which helps to fight deforestation and climate change. The first tree was planted in April of 2014.
Organic Cotton
Conventionally grown cotton uses a large amount of pesticides, which has a huge environmental impact on our planet and presents health risks for those working around it and people with sensitive skin.
Here are some startling facts about conventionally grown cotton from Organic Lifestyle:
• Conventional cotton is responsible for 25 percent of all the insecticides used worldwide.
• Some of the most toxic pesticides are used on cotton, and these enter our food chain through foods containing cottonseed oil.
• To make just one t-shirt, 1/3 of a pound of pesticides and other chemicals are used.
Organic cotton is a better choice for babies and children because they have more sensitive skin and are more sensitive to chemicals so Joolz has created the Joolz Essential collection with 100 percent organic cotton. The collection is certified by the Global Organic Textile Standard (GOTS) which is the worldwide leading textile processing standard for organic fibers, including ecological and social criteria, backed up by independent certification of the entire textile supply chain.
The collection is also certified with the Oeko-Tex Standard 100 label. Products that pass the test with Oeko-Tex are allowed to carry a certification label that guarantees to the consumer that the product does not contain harmful substances at levels that can be dangerous to the human body.
To find out more information about Joolz, visit http://my-joolz.com/.