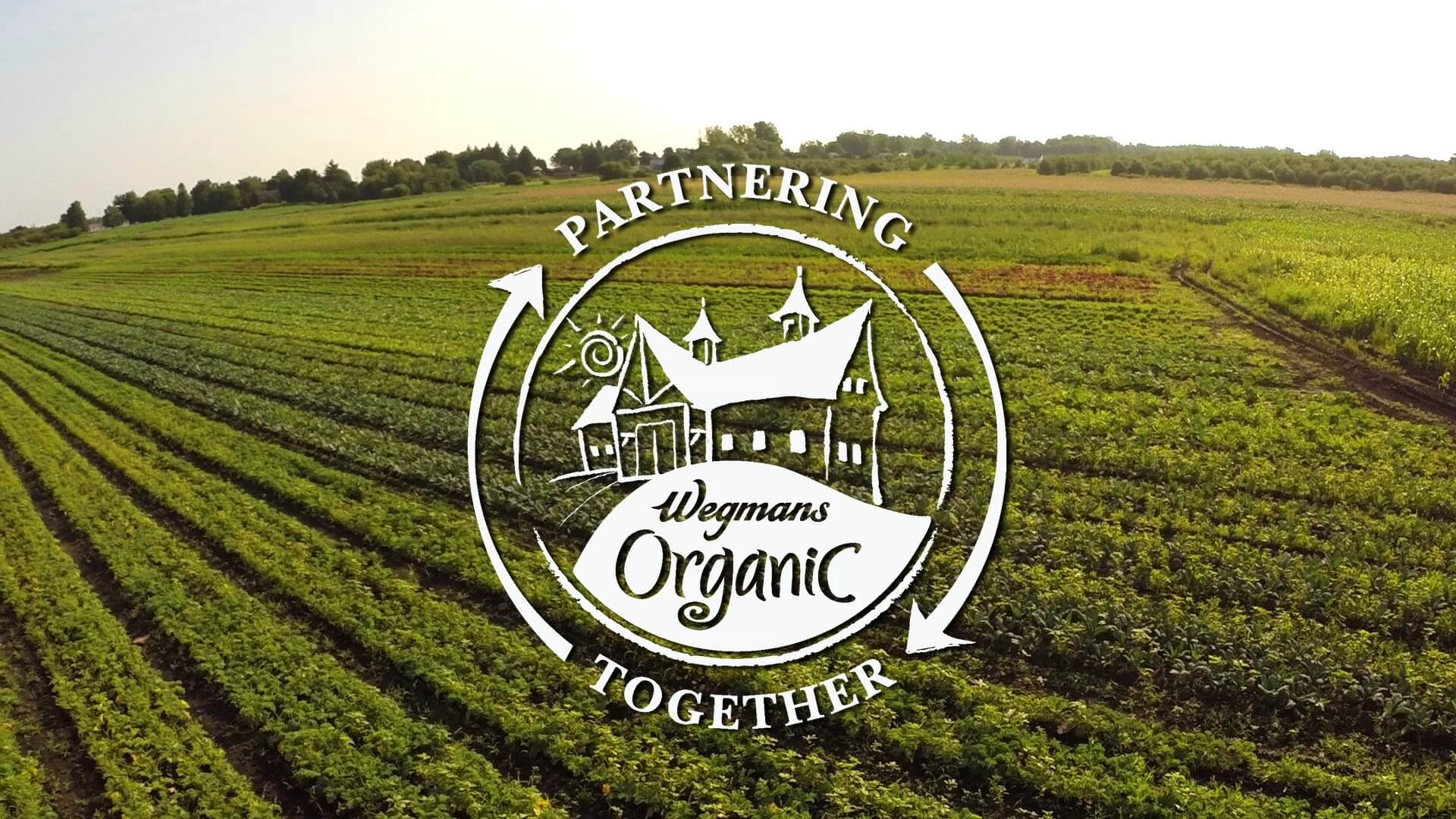 Wegmans Food Markets is a privately owned regional grocery chain founded in 1916 by John and Walter Wegman. Today Wegmans has 88 stores located in New York, Pennsylvania, New Jersey, Virginia, Maryland and Massachusetts. This year Wegmans is again on Fortune's list of The 100 Best Companies to Work For, they are #4 this year and have been on the magazine's list since the list started in 1998.
"The Wegmans model is simple. A happy, knowledgeable and superbly trained employee creates a better experience for customers. Extraordinary service builds tremendous loyalty." (Source: The Atlantic)
If you have ever been fortunate enough to visit a Wegmans, you understand that this regional gem is a very special shopping experience. My first trip to Wegmans was in Syracuse, New York when my sister was attending Syracuse University. It may sound silly but this trip to the grocery store forever changed how I view what a "supermarket" could look like. It was a mash up of Trader Joes, a European open-air market, SuperTarget and a local food co-op. Best. Store. Ever. Since then I have been able to visit a number of different Wegmans and I have had wonderful experiences at all of them.
Not only does Wegmans really care about their employees and their customers, they care about sustainable practices. Here's a look at just a few of the ways Wegmans makes a difference: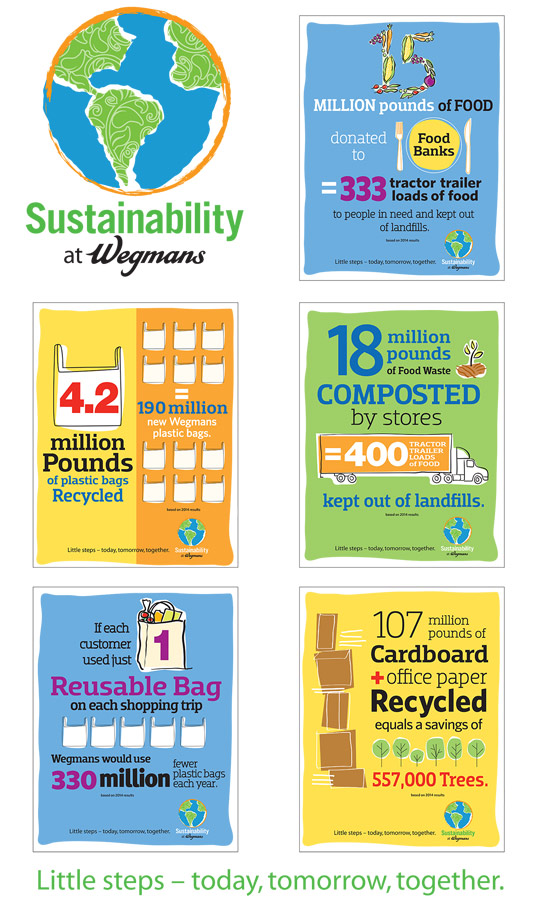 Plastic Bag Recycling
In 1994, Wegmans started accepting plastic bags for recycling and their shoppers return over 1.5 million pounds every year. The plastic is taken to their central reclamation center for bailing then on to their bag manufacturer who uses the plastic to make new 40% recycled-content grocery bags for the Wegmans stores.
Choosing to Reuse
In 2010, Wegmans made the decision to retreaded 1,800 truck tires instead of replacing them. According to Wegmans, "Calculating that it takes 24 gallons of oil to build one new tire and seven gallons to produce one retread, this saved over 30,000 gallons of oil."
Water Conservation
In 2011, Wegmans began using an EC-H2O floor scrubber which utilizes "activated" water rather than toxic chemicals to clean the floors of their stores. Wegmans estimates that by converting to this greener method of cleaning, each year they will conserve over one millions gallons or water and use about 20 thousand fewer gallons of floor cleaning chemical annually.
Energy Conservation
Wegmans newest store in Maryland recently achieved GreenChill Gold-Level Store Certification from the U.S. Environmental Protection Agency (EPA). GreenChill is a partnership between the EPA and food retailers to reduce refrigerant emissions and decrease their impact on the ozone layer and climate change. They achieved this certification for using a naturally occurring refrigerant to minimize use of synthetic refrigerants in frozen food cases.
Organic Farming
In 2007, Wegmans began to realize that the demand for organic, regionally grown produce would soon exceed their supply so they started an organic research farm. The objective of Wegmans Organic Farm in Canandaigue, New York is to develop and share best practices and encourage more of their conventional growers to transition acreage to organics.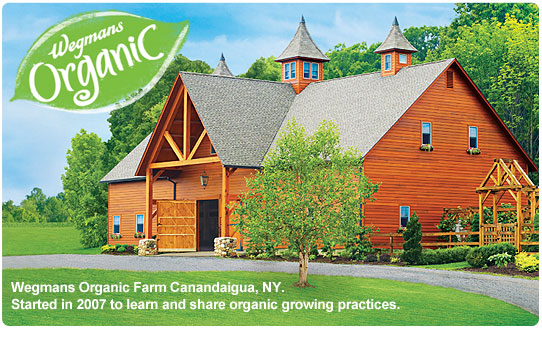 Since starting the farm, Wegmans have added hoop houses and portable greenhouses to stretch the usual growing season, the houses let them plant seeds earlier and enables them to continue to harvest later than they would usually be able to with the regional weather conditions. They also acquired a nearby orchard and vineyard that they are converting to an organic operation.
Can you imagine if all supermarket chains were like Wegmans and ran their own farms and willingly shared information about how to grow food sustainably?
For more information about Wegmans, visit http://www.wegmans.com/.