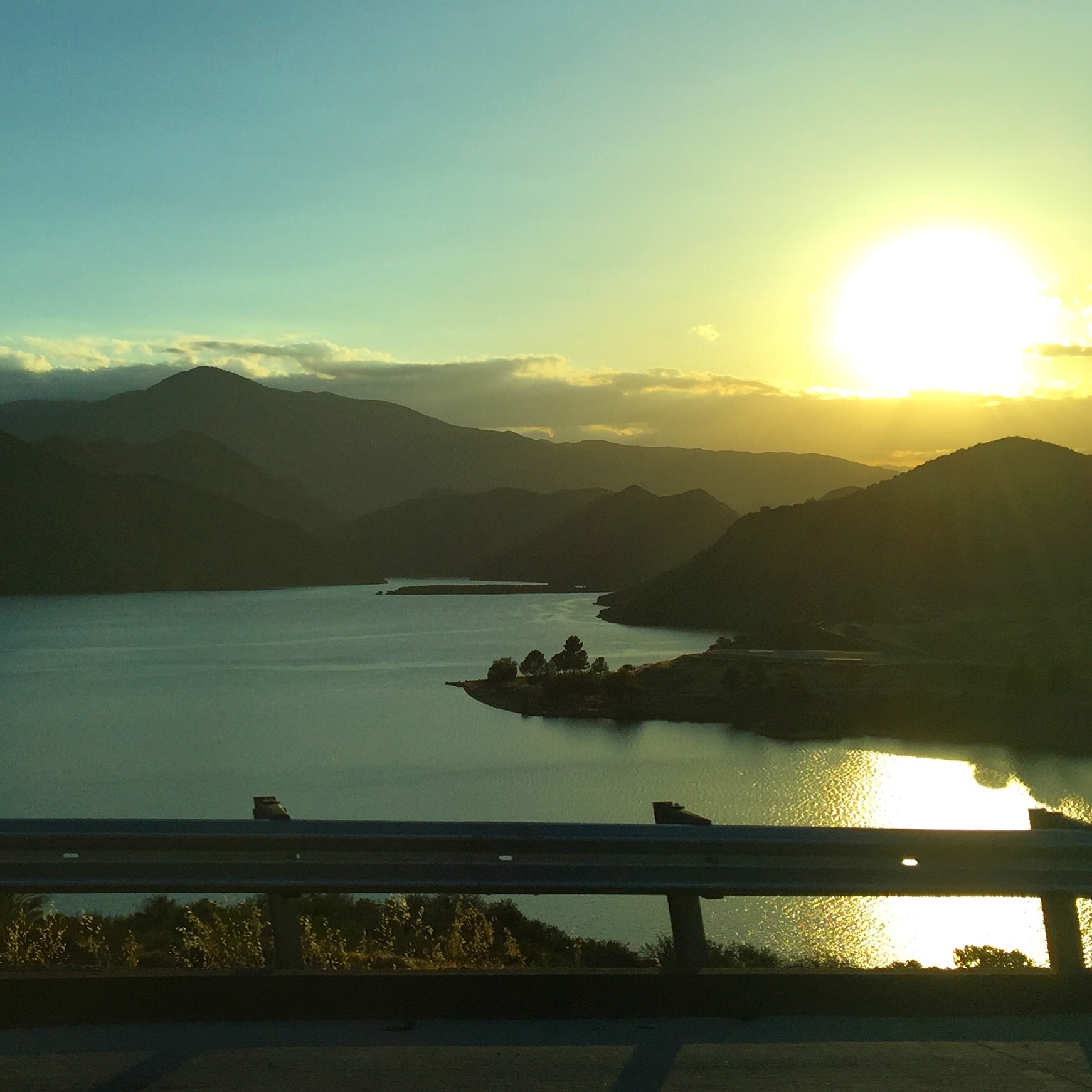 Some of my fondest memories have been from family road trips, from when I was little to now with my own family, traveling to the destination is a huge part of the fun. For my family, this summer has been all about driving and flying to visit family and friends which, thanks to a lot of trial and error, has made me a bit of an expert on how to make your travel experience a little easier on the environment, your wallet and your sanity.
Here are a few tips to make your next trip more sustainable while providing fun memories for your family:
If you're traveling by car, making sure your car is tuned up and your tires are inflated properly will make your trip more energy efficient. Fixing a car that is noticeably out of tune or has failed an emissions test can improve its gas mileage by an average of 4%. Keeping your tires properly inflated improves gas mileage by at least 3%. To find the lowest priced gasoline in the area, visit Gas Buddy which is a network of more than 200 website designed to help you find the lowest gasoline prices or download the free Gas Buddy app. Find it at http://www.gasbuddy.com/.
Pack your own healthy snacks and reusable water bottles. If traveling by plane, put empty reusable water bottles in your carry on, you can fill them once you've made it through security. Most airports have water fountains that have a water bottle filling station. As always, when traveling by airplane, check ahead to make sure the snacks you are planning to bring would be appropriate to take through security. To find out about the Transportation Security Administration's (TSA) liquids rule and prohibited items, visit https://www.tsa.gov/.
During your trip, move and stretch your body whenever possible. Make a point when you stop at a rest area, restaurant or local tourist attraction to have everyone get their wiggles out. This will help to get your blood flowing and make the next stretch of your journey (pardon the pun) a lot more enjoyable.
If you're planning to eat seafood during your travels, make sure to find out ahead of time what the most sustainable dinner options would be depending on where you are traveling. The Monterey Bay Aquarium has a great site where you can look up different types of fish to see what your best choices for seafood are. You can either print out the Seafood Watch brochure or download the free app. For more information, visit http://www.seafoodwatch.org/.
Eating out while traveling is sometimes a hit or miss. Always try to find a local dining option to ensure you are reducing your carbon footprint, helping a local economy while ensuring your family will be getting a healthier option. To do this, check out Sustainable Table's great database of over 25,000 hand-picked restaurants, farms, markets and other sources of local, sustainable food, the Eat Well Guide. Find the guide at http://www.eatwellguide.org/.
When traveling by car, make sure to have designated bags for garbage and recycling. This will make it easier when you stop at your next rest area or destination to make sure the recyclables don't end up in a local landfill.
Have fun, relax and enjoy the ride!
To find out the carbon footprint of your next trip or to purchase carbon offsets, visit TerraPass at https://www.terrapass.com/carbon-footprint-calculator.