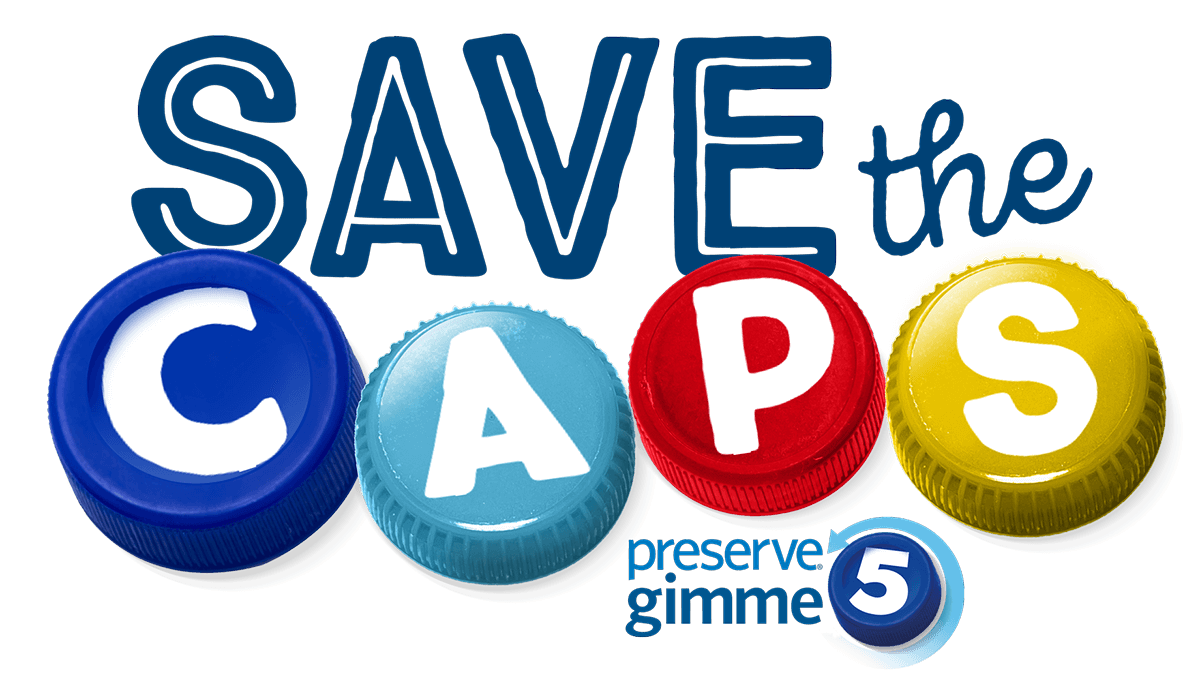 When we lived in Fargo, North Dakota, our local recycling facility didn't allow plastic caps to be included in our recycling bins. In an effort to find a use for all the plastic caps that were going into our waste stream, I partnered with my daughter's art teacher to create a school mural predominately created with recycled plastic caps. This was an effort to educate the community about recycling and to get all the students involved with a project they could be proud of.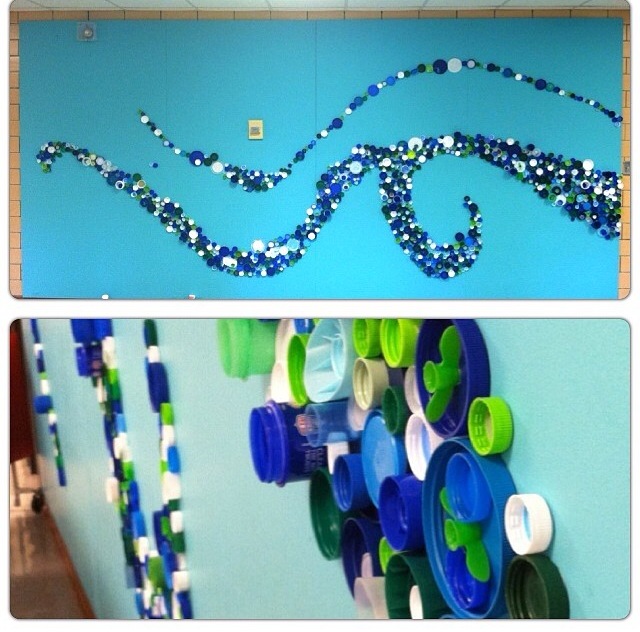 When we moved to California, I quickly learned that our city basically allows anything and everything recyclable to be put in our single-stream recycling program. I have been removing the plastic bottle caps from the plastic bottles before placing both of them in our recycling bin. In the past I was told because the bottles and caps are made of two different plastics, they needed to be separated or there could be contamination which could result in the whole batch becoming unusable.
Recently, I was visiting Preserve's website to see if they had any new products or recycling programs, what I discovered blew my mind. Now, instead of separating the cap from the bottle, the Association of Plastics Recyclers (APR) recommends that plastic caps be recycled by keeping the "caps on." That means we should be leaving the plastic caps on those #1 and #2 plastic containers (like water and soda bottles) before tossing them in your recycling bin. The bottle ends up making sure the smaller cap makes it through the recycling facility without falling through the cracks and getting thrown away, it becomes a "carrier" for the caps.
Of course, all recycling programs are created differently so, make sure you check with your local recycling facility to find out if they are able to process the plastic with the "caps on."
There are also plastic caps that don't come on a plastic container so these do need to be separated. For example, plastic caps on glass bottles, plastic caps on milk or juice cartons and plastic caps on baby food pouches. The containers can usually be recycled in your local recycling program but the caps by themselves will probably fall through the cracks and get thrown into your local landfill.
So, what do you do with these plastic caps without "carriers" and/or if your local recycling program does not accept plastic caps at all? Preserve has you covered with their Gimme 5 Caps Recycling Program.
How it Works
The Gimme 5 program takes caps and other #5 plastics that may not be accepted in your local recycling program and makes them into new products that are made in the USA. There are a network of collection bins in partnership with Whole Foods Market and select co-op grocery stores all across the country. If you don't live near a Gimme 5 bin, you can send us your #5 plastic by mail. They also partner with schools to educate about recycling and facilitate collection sites at those schools.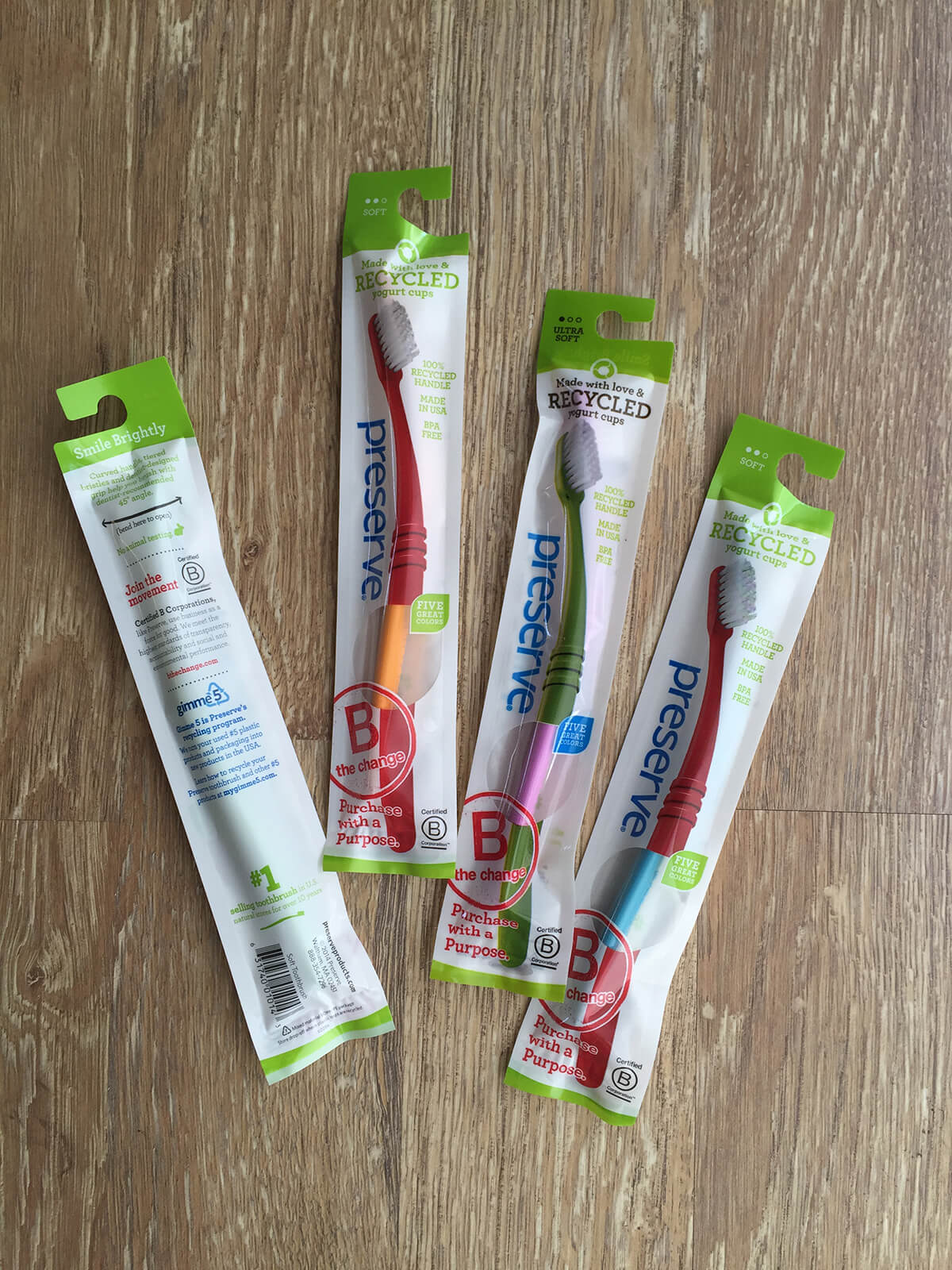 If you know a school that would like to participate, you can contact Preserve at savethecaps@preserveproducts.com.
To find out more about Preserve Products, visit https://www.preserveproducts.com/.