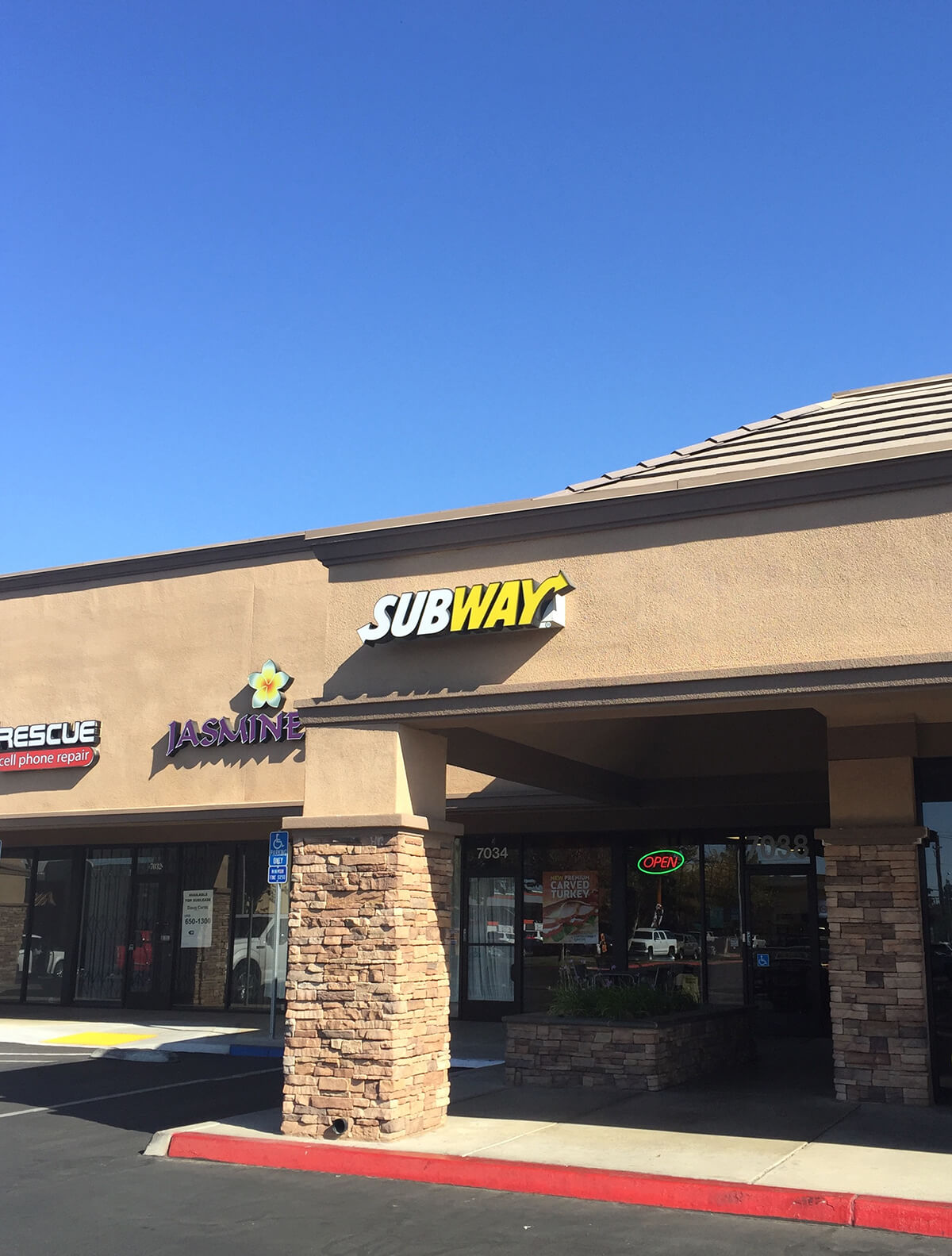 When life throws a few back-to-back activities, crazy deadlines or long road trips your way, fast food becomes a necessity, unless you are ready to deal with hangry (hungry + angry) kiddos, and one of the healthier quick food options in most communities is Subway. You can run into Subway and find a number of healthy, fresh food choices. What you may not know about them is how they have really upped their game in the sustainability department.
Subway has made an effort to support their stores in the most environmentally responsible way possible and, according to Subway's website, "In the past three years, our sustainability efforts in the US & Canada have significantly cut our resource consumption and reduced our greenhouse gas emissions by 292,936 metric tons of CO2 (which is equivalent to 57,244 passenger cars not driven for a year) even as we grew by 12%."
Here are just some of the ways that Subway focuses on sustainability:
Sustainable Sourcing Practices – Subway's sustainable sourcing extends to all aspects of their supply chain, from the "farm to the sandwich." Some examples of sustainable sourcing from Subway.com:

Approximately 95 percent of Subway's paper products can be recycled or composted, and 100 percent of our paper-based products are made from either recycles material or from certified sustainable wood pulp. An example is Subway's salad bowls and catering trays which are made with 95 percent recycled content. This product alone has stopped the equivalent of 238,040,017 plastic bottles from going to local landfills last year alone.
Subway exclusively offers napkins that are made with 100% recycled fiber, processed chlorine-free and printed with soy or water-based inks.
In the US, Subway's vegetables are locally sourced through a network of over 200 growers around the country. This includes farms like family-owned Dalena Farms in California which provides 100 percent of the Subway's red onions in July and August.

Efficient Energy Practices

Subway has also made energy efficient, LED lighting standard for all new and remodeled restaurants. This practice will provide energy-efficient lighting that already in 2014 with only a small percentage of Subway stores participating saved a 21.9 million kilowatt hour which is enough energy to power 1,996 households in a single year according to Subway.

Healthier, Non-GMO Products

Subway is committed to continually improving their menu. They have removed ingredients that are unhealthy like azodicarbonamide and high fructose corn syrup and they continue to research and make improvements every time they are able to find a healthier alternative.
They have verified with all of their suppliers that the apple slices, avocado, banana peppers, cucumbers, green peppers, jalapeno peppers, lettuce, mushrooms, pickles, red onions, shredded carrots, spinach and tomatoes, Cheddar, Monterey Cheddar Blend, Parmesan, Pepperjack, Provolone and Swiss cheeses are all non-GMO products.
"Ultimately the health of our population depends on the health of the planet." Source: Subway.com.
To find out more about how Subway is dedicated to sustainability, visit http://www.subway.com/ or check out a Subway near you.