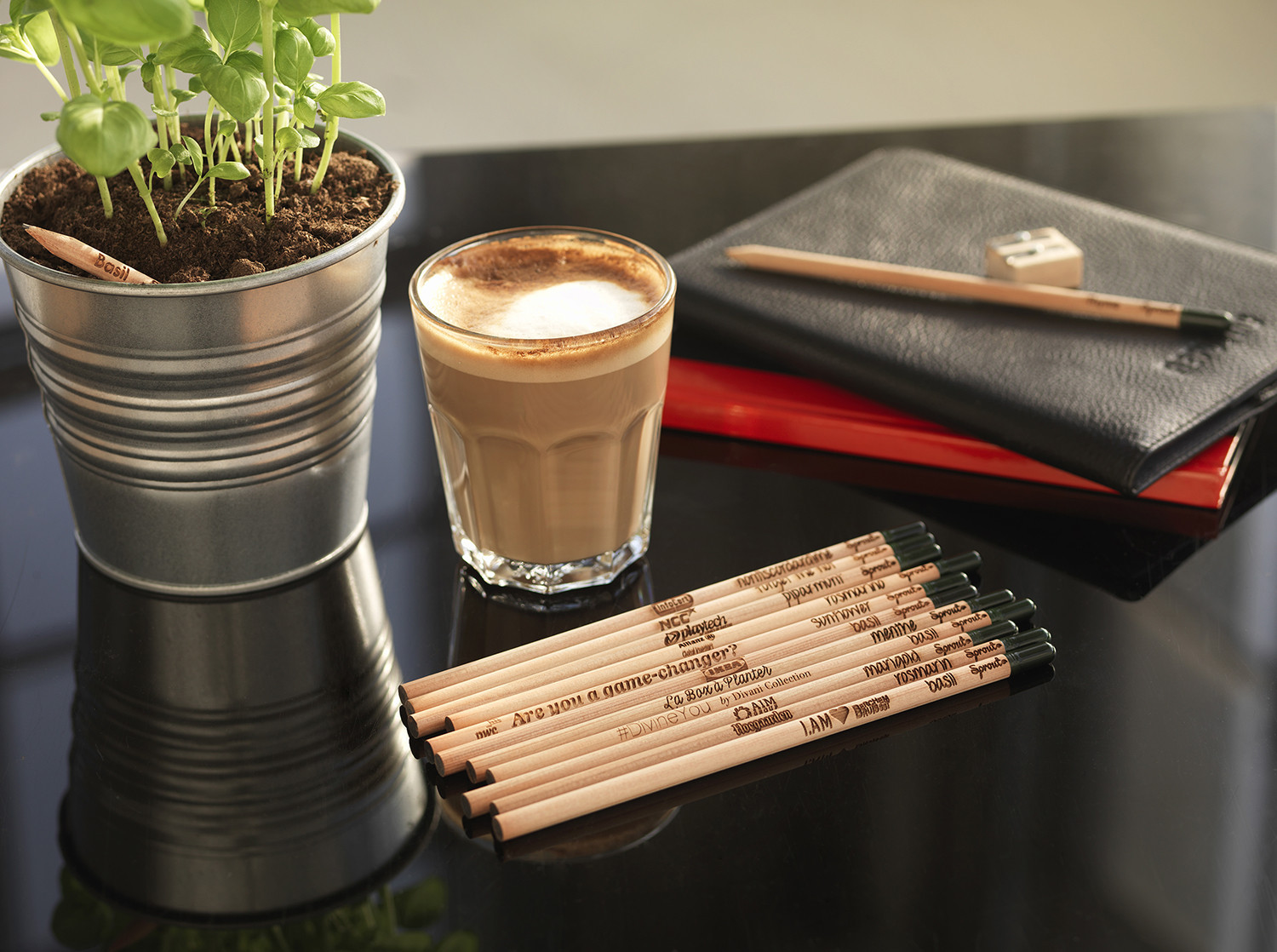 One of my biggest pet peeves is companies that give away mountains of throw away promotional items, especially if their core mission is at odds with creating stuff that ends up in our landfills. Rather than giving out another plastic pen or plastic cup with your logo on it; the priority should be doing business in a sustainable manner. Thank you EcoPlum, a sustainable online boutique, for seeing this void and stepping in to make promotional products more sustainable.
EcoPlum recently launched a line of sustainable promotional products designed for companies, universities, non-profits and private events. The "sustainable swag" provides these organizations with a way to promote their brands while showing concern for the environment.
We already know about EcoPlum's commitment to sustainability, we caught up with them this last May, read that conversation here.
We spoke again recently with Gia Machlin, the founder and CEO of EcoPlum, and she described why she's so proud of EcoPlum Business Gifts, "We are so excited about this new effort to disrupt the promotional products industry and hopefully reduce the amount of plastic trash it creates."
Here's a look at some of the sustainable products being offered by EcoPlum Business Gifts:
Sprout Plantable Herb Pencil
This pencil, according to EcoPlum, is the first plantable sustainable pencil in the world. Instead of an eraser, the pencil has a special seed capsule in its place that can be planted once the pencil is too short to use. The pencils are available in basil, mint, rosemary, sage, thyme, lemon balm and cilantro.
Soy Candles in Recycled Wine Bottles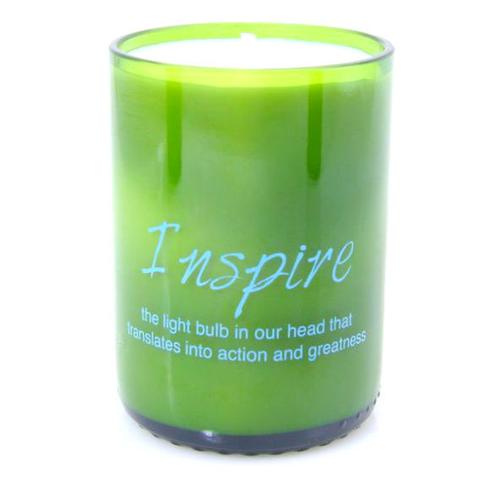 These candles are hand-poured with all-natural soy wax, pure essential oils and a cotton wick. The candle holder is made from a reclaimed wine bottle. They are available in four colors: olive, amber, green and cobalt blue.
Business Card Holder in Reclaimed Wood
This business card holder is made from 100 percent recycled wood from reclaimed deck parts. It is finished in a light, hand-rubbed butcher block oil. Each holder is unique and some will show nail holes and other hints of previous use. It holds at least 30 standard business cards.
Journals made from 100% Recycled Paper
This notebook is made from 100 percent post-consumer waste. Your organization can choose original artwork by Carolyn Gavin for the front and customize your logo on the back. Or, customize your logo on the front in a variety of colors.
100% Certified Organic Cotton Unisex Tee
There are a number of t-shirts available for customization including a 100 percent certified organic cotton ring-spun jersey.
Recycled Cotton Canvas Tote
There are a few reusable tote bag options including one made of 100 percent recycled cotton. It has a slim silhouette, so it's easy to fold up and carry in a purse or glove compartment.
Gia Machlin, Founder and CEO, EcoPlum, emphasizes: "EcoPlum wants to help organizations align their values with their practices and our new line of sustainable promotional products provides them with much better options for their branded messaging." To that end the company will help you "chose the right product for the right audience, have it customized with your branded logo or message, and ensure it lives up to rigorous standards for environmental and social sustainability."
There are many other items in the EcoPlum Business Gifts product line, to view them all visit https://business.ecoplum.com/.