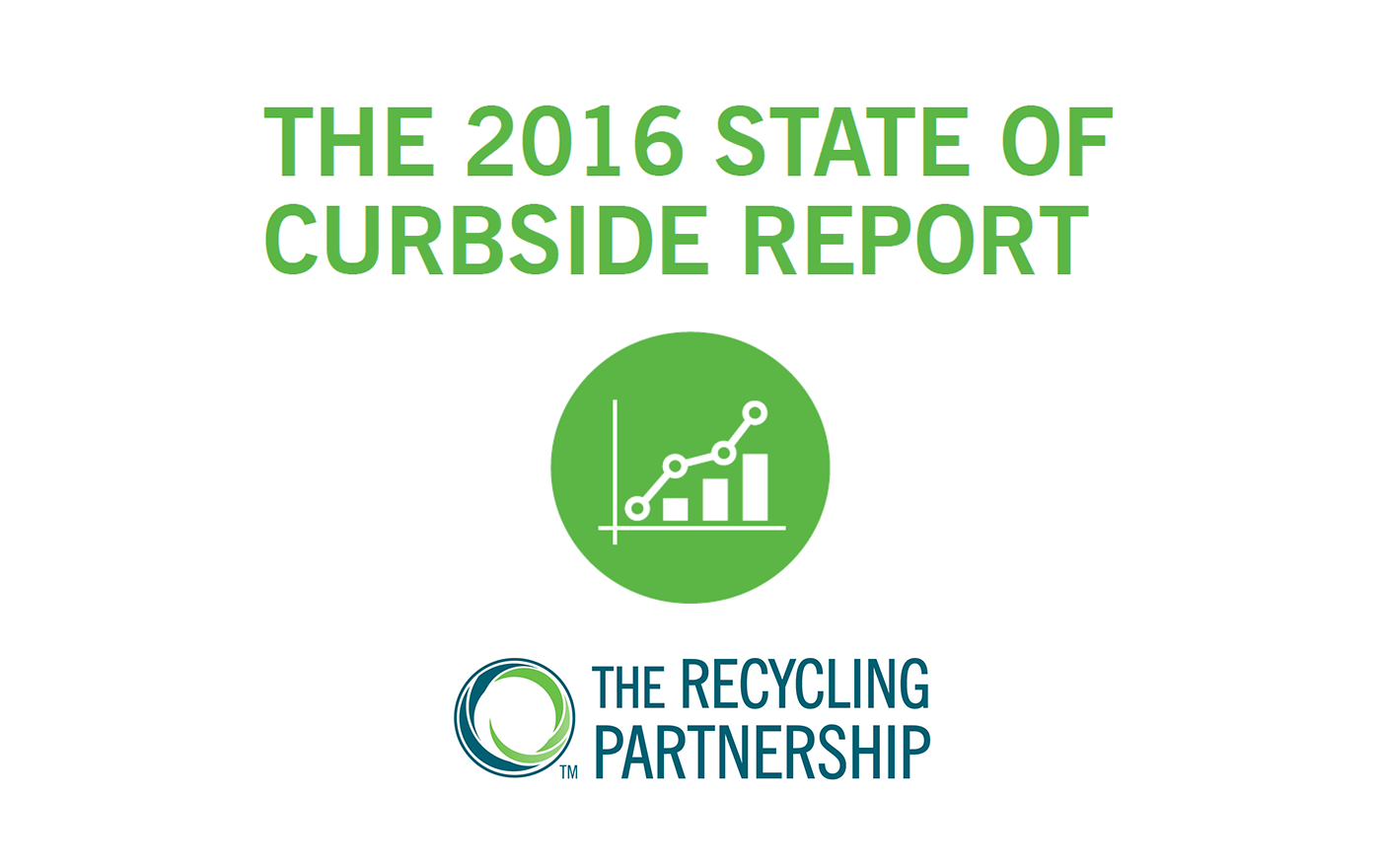 As promised earlier this year, the Environmental Protection Agency (EPA) and The Recycling Partnership joined forces to evaluate the state of curbside recycling in the U.S. and in early December 2016 the study is finished.
The Recycling Partnership gathered information from more than 400 curbside programs (465 cities) in the U.S. They looked at a number of distinct markers including frequency of collection, container type and material mix for each and analyzed that data to come up with their findings.
With this report, the EPA and The Recycling Partnership wanted to provide a snapshot of the present state of curbside recycling today. The goal of the report is to provide a clear overview of why some programs perform better than others. Also to identify why some programs are not recovering more of the recyclable materials that are available.
"Entering into this research, our goal was to simply evaluate common attributes of high-performing programs, but the findings go far beyond that," noted Cody Marshall, Technical Assistance Lead for The Recycling Partnership. "Recent research by the State of North Carolina's Department of Environmental Quality shows that there is roughly 800 to 1,000 pounds of recyclables available in the household each year. There are great opportunities to recover more of that material across the country. This curbside report points to strategies that lead to higher recovery and clearly more resources need to be made available to local governments to unlock their full potential."
Some interesting takeaways from The 2016 State of Curbside Report:
Residential curbside recycling is the most convenient and effective way to capture bottles, cans, containers and paper from residences.
The success of a curbside recycling program often comes from strong community engagement.
They found a lack of consistency in how communities educate their residents about recycling. This caused frustration and confusion about what is recyclable and where to find program information.
There was no one, single characteristic that could be changed to make a struggling recycling program into a successful one. But the report mentions several that characteristic that did affect performance and trends became evident. Of the top performing communities in the survey:

96 percent collected material single-stream
93 percent provide service to their residents automatically without them having to do anything, the alternative is a service that requires the residents to take action to receive service
83 percent collect recyclables using wheeled carts with lids with the large majority being 95 gallons

And, the most successful recycling programs were seen when local governments were engaged in the recycling program and had triggered an "action" to incentivize recycling.
Some key conclusions
The Recycling Partnership recommends that communities need to collectively be better and more consistent about collecting data about their respective recycling programs. "You can't manage what you don't measure."
"Individual attributes like container type, tip fee, and service type cannot alone affect recovery. Rather, it is a mix of best management practices and tools which communities need to boost performance."
Recycling collection to multi-family homes is mostly underserved and is not consistent in the way it is collected. More research is needed to understand how best to serve these communities.
To find out more information and to read the study yourself, visit https://therecyclingpartnership.app.box.com/s/i0wvano7hi3dr3ivqxv689y4zzo583l2.