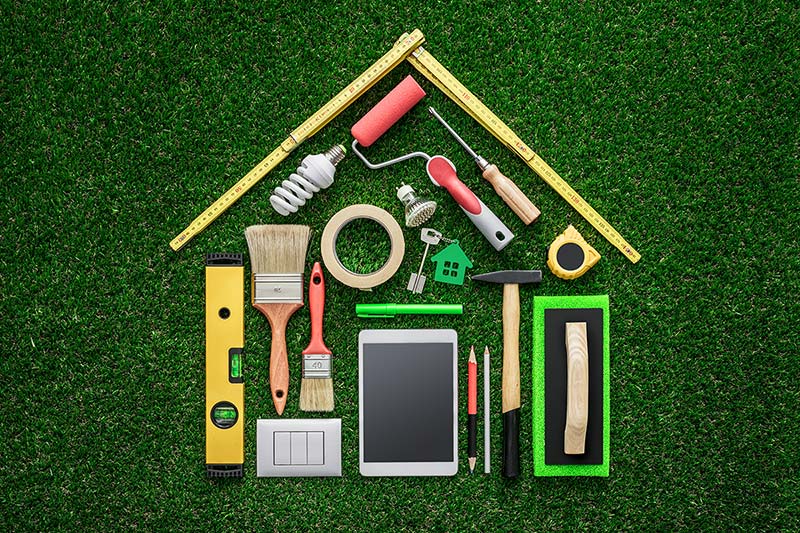 Did you make a New Year's resolution to upgrade or remodel your home? If so, now is a great chance to make eco-friendly choices that will benefit you, your family, and the environment for years to come. Here are some green remodeling tips to help you get started:
Use reclaimed wood.
Whether you want to lay down a warm hardwood floor or create a stunning wood plank statement wall, choose reclaimed wood instead of traditional plywood. Reclaimed wood is recycled, which means new trees will not need to be chopped down to create the material. You should also check with the hardwood company to ensure they are using adhesive materials free from volatile organic compounds, known as VOCs.
Install a direct vent fireplace.
Do you have a wood burning fireplace? You may love curling up in front of the fire and listening to the crackle of burning wood, but if you're remodeling your home, consider switching to a direct vent fireplace instead. Direct vent fireplaces convert about 80% of the fuel into heat, whereas wood burning fireplaces only covert about 10%. To increase the energy efficiency of your fireplace, make the switch to a direct vent style in the New Year.
Complete an energy audit.
Before starting a home remodel, it's wise to conduct an energy audit to determine where energy efficient upgrades are needed around your home. An energy audit will tell you if you need to add insulation, buy new appliances, or caulk around the windows or doors to seal air inside your home. Performing one of these audits can help you plan what needs to be done to increase the efficiency of your home.
Reface your cabinets.
Homeowners who are thinking of renovating their home often start in the kitchen, which means new appliances, countertops, and of course, cabinets. Tearing out and replacing your cabinets can be one of the most expensive and time-consuming home renovating projects. Instead of wasting all of the wood that went into constructing your existing cabinets, consider refacing instead of replacing them. Refacing your cabinets can make them look brand new, and it's the more eco-friendly and inexpensive choice.
Choose green paints.
If you plan on adding a fresh layer of paint to any space in your house, be careful about which type of paint you choose. Always look for an eco-friendly paint that is made with low amounts of VOCs, which can lead to a number of health problems and also pollute the air. In general, oil-based paints will have more VOCs than water-based paints, so keep this in mind as you shop for painting supplies. Some retailers, such as Benjamin Moore, sell no-VOC paint, so you may want to start with these eco-friendly lines before exploring other options.
Find a green contractor.
To make the process of completing a green remodel easier, choose a contractor who has a reputation for working on green projects. This way, you can be sure your contractor will always use the greenest materials, and make the most energy efficient choices for your home.
Follow these tips to transform your home into a newly remodeled, eco-friendly space!