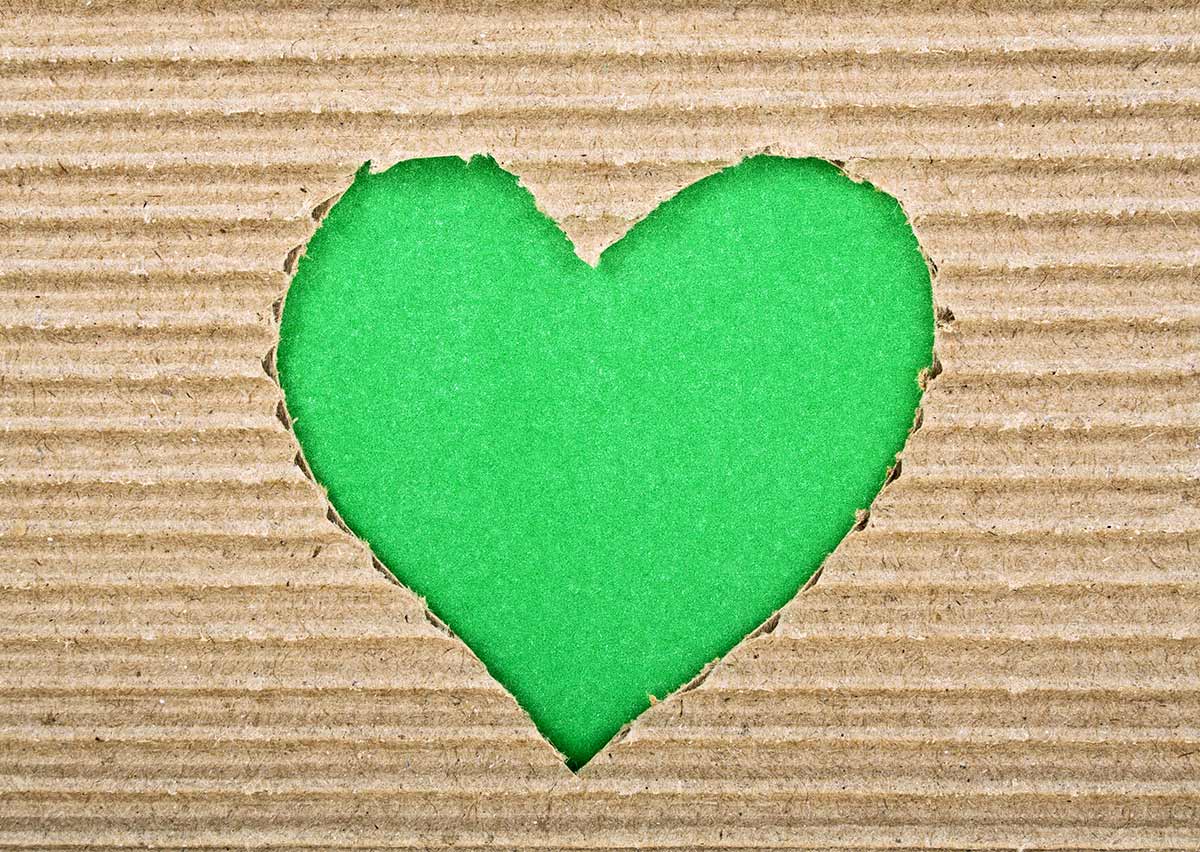 Valentine's Day is right around the corner, which means you may be scrambling to figure out how you can show your significant other how much you care. Instead of sticking to tradition and buying a romantic card and a box of chocolates, why not have a more eco-friendly celebration this year? Here are some tips to help you plan a greener Valentine's Day:
Make your own greeting card.
Look for scraps of cardboard or paper around your home that you can use to create a custom greeting card. Using paints, crayons, markers, and glitter, you can cover up anything that is printed on the paper and write your own heartfelt message to your loved one. Anyone can tackle this project, but it's especially fun for kids who have to make Valentine's Day cards for their classmates.
Visit the plant nursery.
Does your significant other love nature? Plan a trip to a local plant nursery on Valentine's Day and pick out a tree you can bring home and plant in your yard. A tree will grow for years to come, so it's much more romantic than a bouquet of flowers that you will have to toss after a few days. Every time your significant other looks out the window, he or she will be reminded of the love you share together—both for the planet and each other!
Send an eco-friendly bouquet.
If your significant other would rather have a bouquet of flowers than a tree, make sure you do your research to find an eco-friendly flower delivery service. For example, The Bouqs only partners with flower farms that practice sustainable, eco-friendly farming. This company also prides itself on only cutting flowers that are sold, unlike other flower delivery services that waste 1 out of every 3 stems.
 Choose an eco-friendly wine.
Are you planning a romantic dinner date? If so, make sure you select a wine that is eco-friendly. Organic wines are made with organic grapes and are certified as eco-friendly by the government. If you've never had an organic wine before, don't worry about sacrificing taste in order to protect the environment. One study done by researchers at University of California, Los Angeles found that organic wines are actually rated higher when it comes to taste. Plus, they tend to cost less than traditional wines, so you don't have to break the bank to make the switch.
Use greener wrapping paper.
Did you buy your significant other a special surprise? Many types of traditional wrapping paper cannot be recycled, especially if it's glitter or metallic paper, so it's best to use an alternative wrapping material that is more eco-friendly. Look for reusable gift bags sold in stores during this time of year, or use old newspapers or maps that you have laying around your house. If you love the look of traditional wrapping paper, you can always look for recycled wrapping paper from companies such as Green Field Paper Company or FishLips.
Red may be the official Valentine's Day color, but with these tips, you can make this holiday a little more green!