Recycling is an important way to ensure recyclable materials aren't going in to your local landfills. Teaching your children to recycle, helps to let them know how they are connected to their world. Teaching your children early in their lives that they can make decisions that will help the planet gives them a sense of pride in accomplishing important tasks. Here are 5 fun ways to encourage your kiddos to recycle.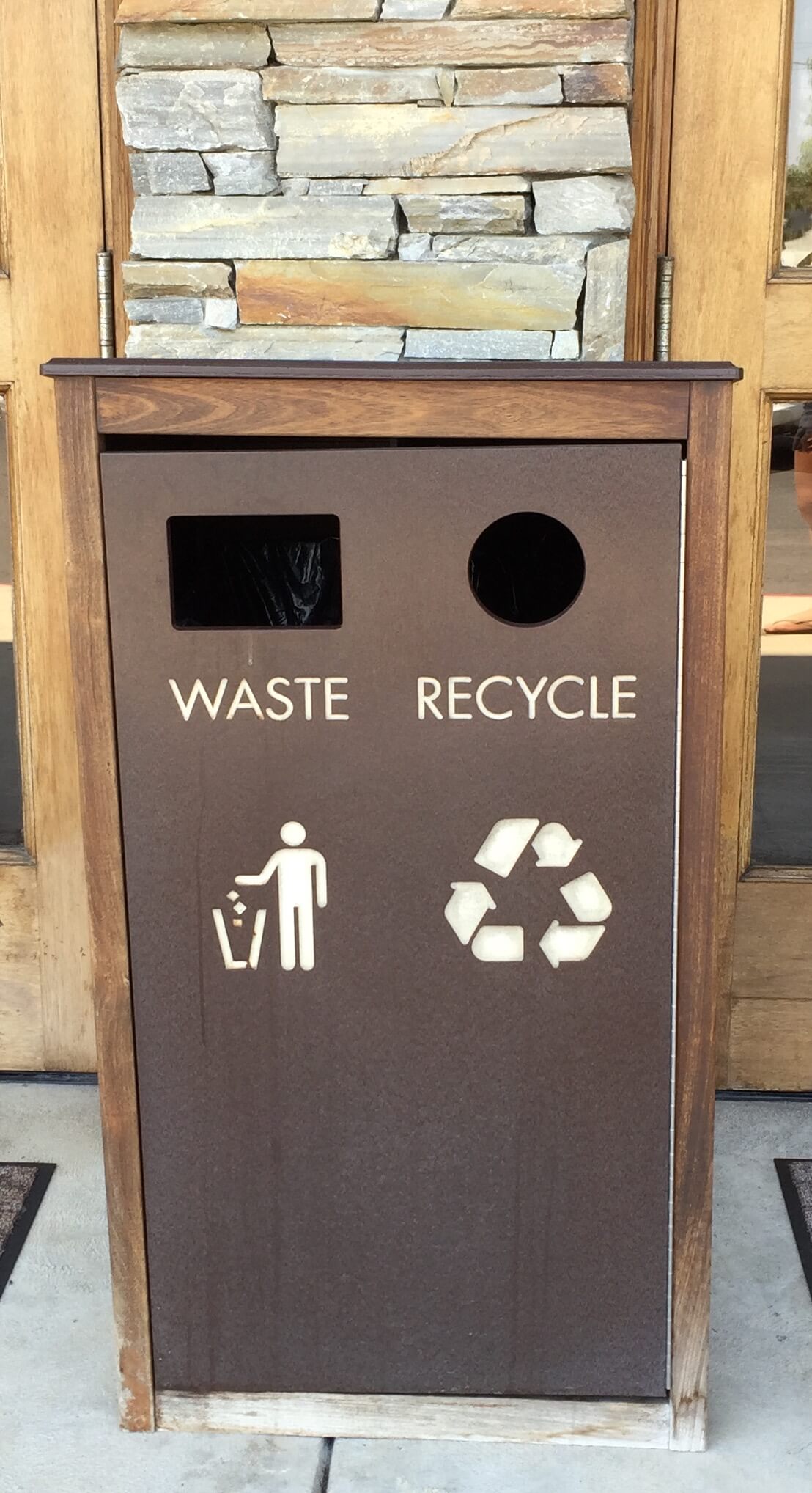 Can I Recycle This? Game.
Within the bounds of your city's specific recycling program, have fun teaching your kids to identify the items that can be put in your recycling bin. Every time you put something in the bin, ask the question, "Can I recycle this?" You could make your son or daughter your house's official Recycling Commissioner and have him/her give the recycling bin their stamp of approval before it goes out to the curb. The commissioner can also remind the family when it is time to take the recycling out to the curb for pickup. Make it fun, if you are instilling this habit early, it can become a lifelong commitment to our shared environment.
Recycling Relay Race
Combine getting your kids outside and physical activity with a fun recycling game. Get the kids together and hold a recycling relay race. Use whatever space you have – the backyard, driveway, sidewalks, etc. – and make a relay race with your recyclables. Gather recyclables and line up your racers. Hand them each a recyclable material and let them run. To up the difficulty level, try to trick them with items that can't be recycled in your city's program to see if they catch the mistake.
Clean Up
Schedule a cleanup day. You could recruit neighborhood kids or make it a family affair. Gather bags (for garbage and recyclables) and gloves then go out into your neighborhood, a local park or beach and pick up trash. There is something extremely gratifying about making the world around you beautiful.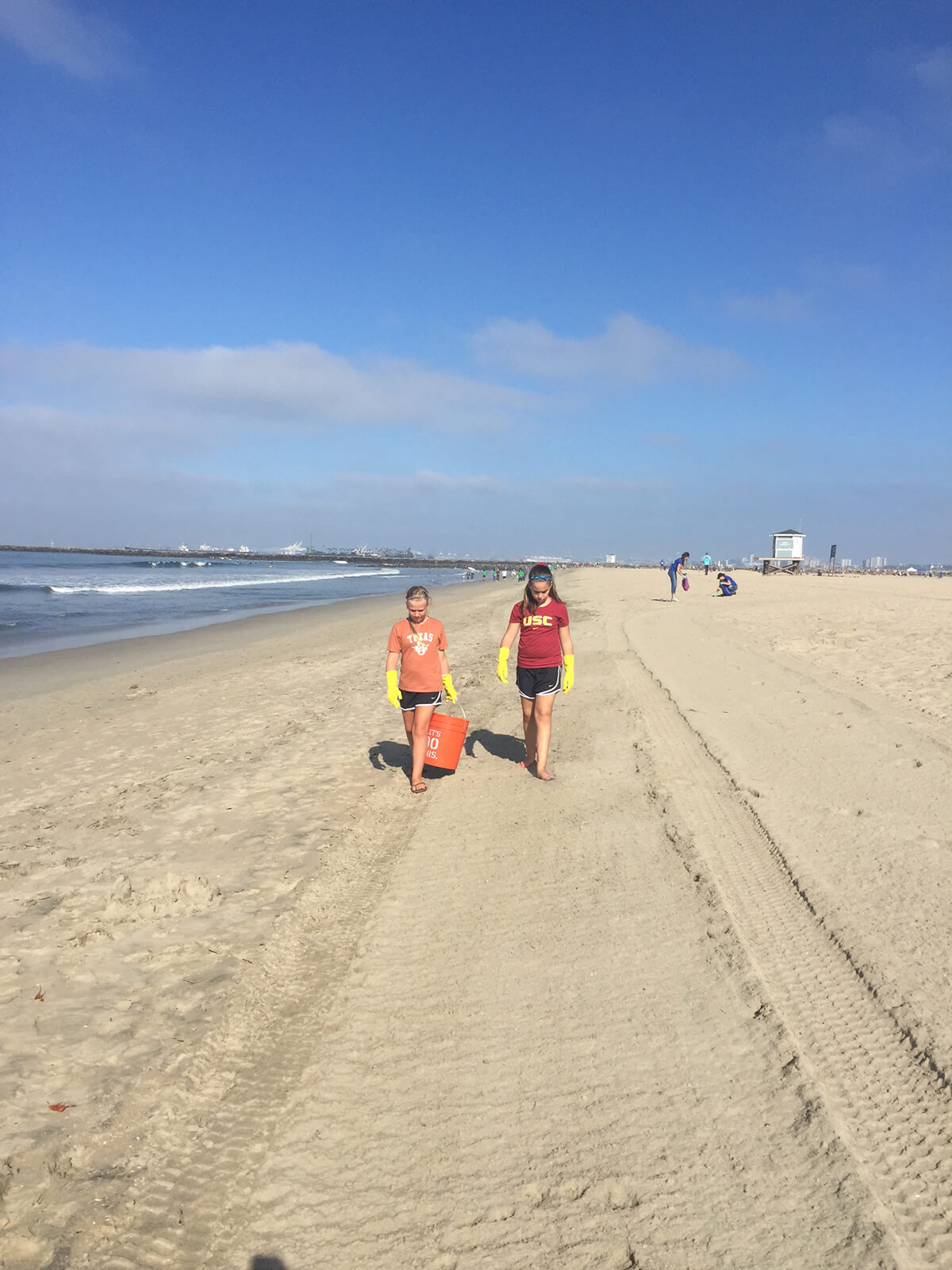 For information and inspiration about ways to "improve and beautify your community," visit Keep America Beautiful at https://www.kab.org/.
Recycle Bin Crafts
There are so many fun crafts you can do with items from your recycling bin. Have your kiddos make pencil holders from cans, birdhouse from milk cartons, seedling starters from egg cartons and many more.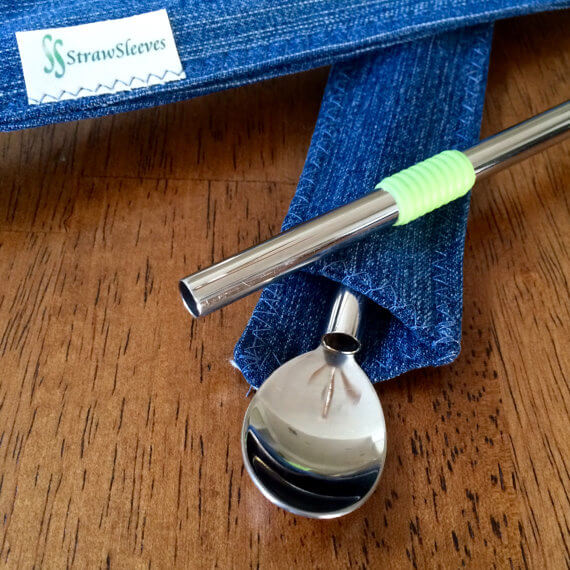 Check out this excellent resource from California's Department of Conservation, Division of Recycling that is filled with useful information, games and crafts at http://www.energyquest.ca.gov/saving_energy/RECYCLINGFactsGamesCrafts02.PDF.
Make Recycled Crayons
Don't throw away your broken crayon bits, have your kids save them in a container and recycle them into new crayons. This is a really fun way to show your kids how they can avoid throwing something away by turning it into something new. Our favorite shape for our new crayons is a heart and we have a heart-shaped muffin tin dedicated to making them. We put the broken crayons into the muffin tins; put them in the oven and in roughly 10 minutes we have new crayons to use or give as gifts.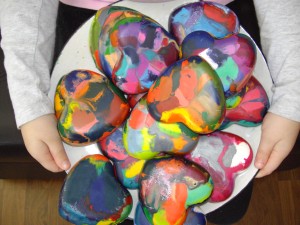 Go to MyGreenSide at http://mygreenside.org/?p=2903 to find out all the details.
As always, when you discuss recycling with your children, make sure to also talk about reducing and reusing especially when it comes to the use of disposable products. Then show them examples, like using fun washable cloth napkins instead of disposable ones. Purchase reusable straws instead of buying plastic disposable ones. There are so many alternatives for disposable products.
For more information about reusable straws, straw spoons and accessories, visit StrawSleeves at
http://www.strawsleeves.com/shop
.