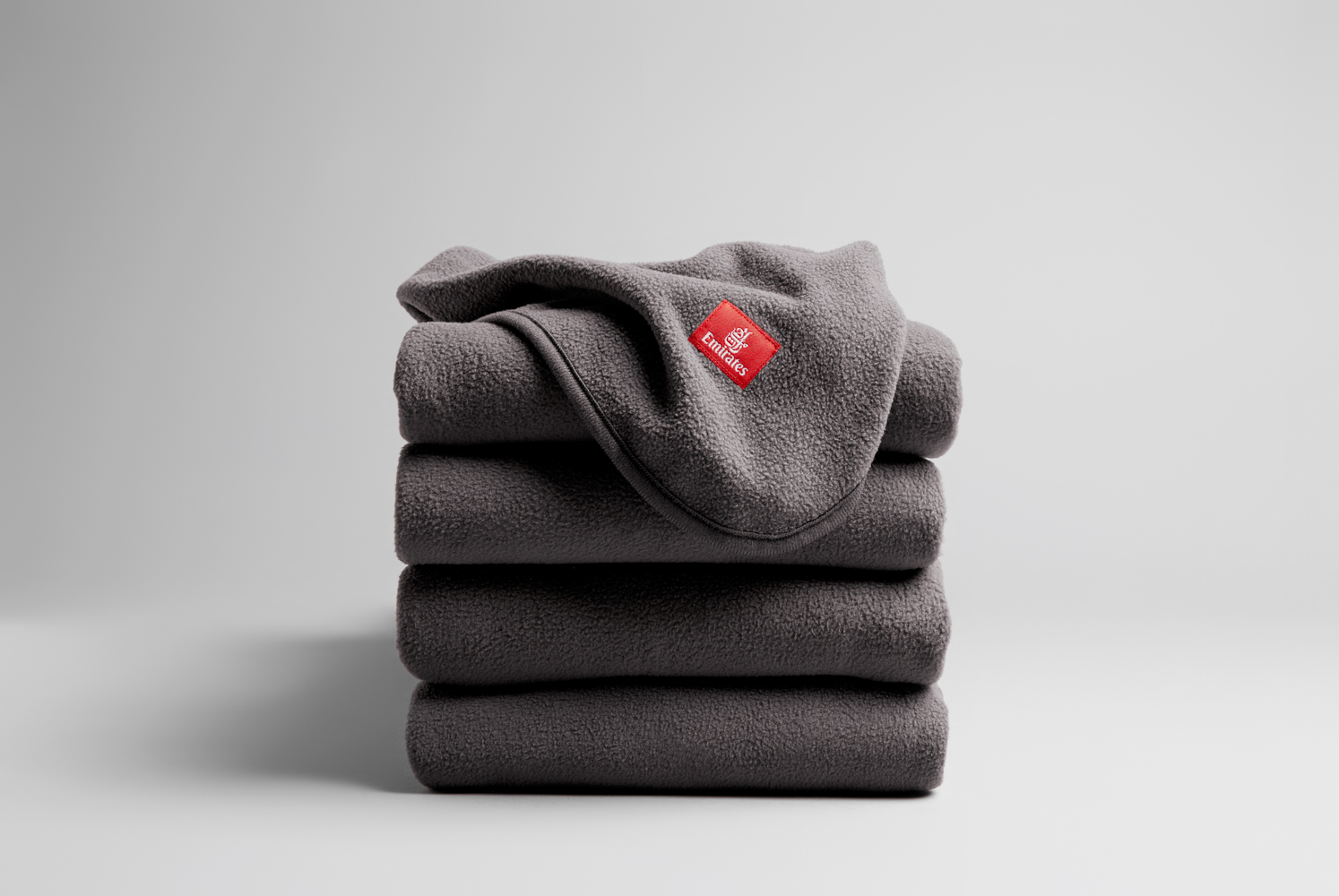 Recycled bottles are being made into blankets for an upscale airline.
Emirates, the Dubai-based airline, has recently announced they are utilizing recycled bottles to make their inflight blankets. Each blanket, according to an article in USA Today, is "made from the equivalent of 28 recycled bottles, using the ecoThread patented technology that first turns the bottles into plastic chips, then into yarn, and then into threads of polar fleece material that can be woven into soft blankets."
Non-profits in Austin, Texas, are at odds with the city's curbside textile recycling program.
The City of Austin contracted with Simple Recycling for curbside recycling of textiles and other small household items. The Ohio-based company sent out green bags in December 2016 to Austin residents. Simple Recycling provides their services free to the city and residents. They also have conveniently made their pickups to coincide with the customers' normal waste pickup schedule.
At last week's City Council meeting, reported the Austin Chronicle, local non-profits "complained loudly that the program was immediately cutting into their bottom lines." The company president, Adam Winfield, weighed in saying that the program was too small and too new to have impacted donations already. He also mentioned that other cities that use the service haven't had this issue.
The City Council decided to monitor the program during the next six months to see if the charities are indeed "financially endangered."
Ikea acquired a minority stake in a Dutch plastic recycling plant.
According to Plastics News, the Swedish-based Ikea, announced on February 3rd, 2017, that they purchased a 15 percent minority stake in Morssinkhof Rymoplast Group which is a Dutch plastic recycling plant. Ikea said the purchase shows the importance of "circular economy" for Ikea.
"The transition to a circular economy is very important if we want to keep meeting people's needs and demands without exhausting our natural world's resources," Ikea head of sustainability, Steve Howard, said.
Styrofoam eating worms may help to "recycle" this non-recyclable material.
Wei-Min Wu, a researcher at Stanford University, co-authored two studies that seem to show that mealworms can live off a diet of Styrofoam. Wu was also involved with earlier research that suggested waxworms have the ability to biodegrade polyethylene, a plastic used in products like trash bags, via microorganisms in their gut.
According to Stanford, the new research "is significant, however, because Styrofoam was thought to have been non-biodegradable and more problematic for the environment."
To read more about the studies, visit http://news.stanford.edu/pr/2015/pr-worms-digest-plastics-092915.html.
Worn out tennis balls are getting a new life.
Ace Surfaces, a company that provides sports surfacing systems for tennis courts, basketball courts and multipurpose venues, recently paired with Advanced Polymer Technologies to create a cushion tennis court that uses recycled tennis balls. Up to 10,000 recycled tennis balls are used to make each court which keeps them out of local landfills.
For more information on a recycled tennis ball court or where to recycle please visit
http://tennisballcourts.com
.