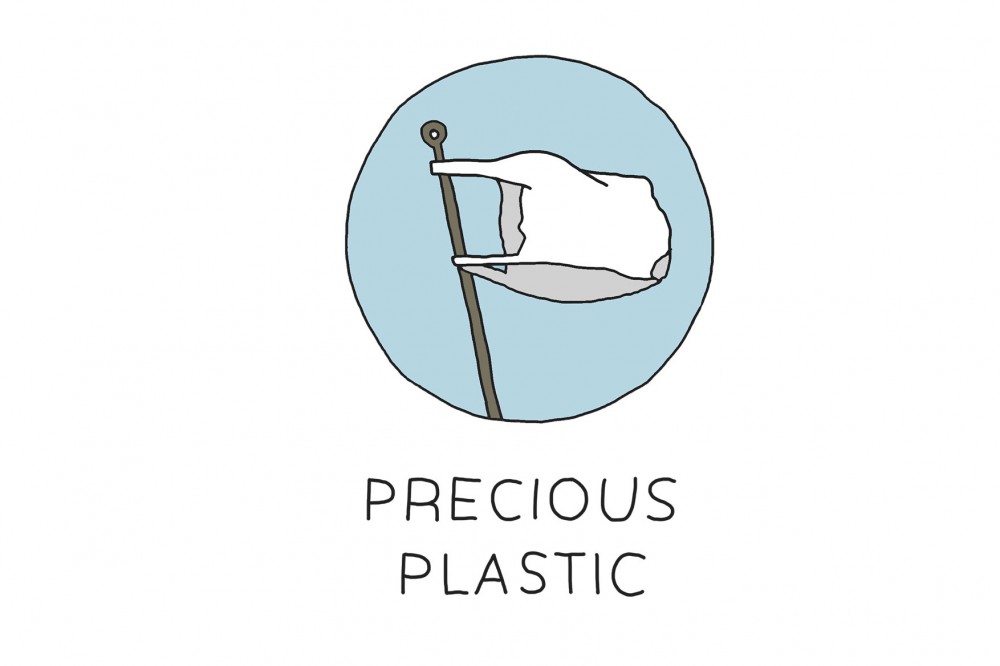 I think at this point we all are at least slightly aware of the problems with plastic waste. Part of the problem stems from the fact that plastic was designed to last forever but every day we use plastic items that have been made to be used once and then tossed. Some of these items make it into a recycling bin, some go to our landfills and a bunch of them end up in our environment. In fact, according to Plastic Free July, "by 2050 it's estimated there will be more plastic than fish in the world's oceans." That's a very sobering estimation.
We talk about ways to avoid disposable plastic and are inspired by people who are able to live plastic-free lives like Beth Terry from My Plastic Free Life. We talk about needing to figure out ways to improve plastic recycling rates. We talk about the amount of plastic waste we find on beaches, in oceans and in our local parks.
It's a real problem that needs a multitude of real solutions to combat it. And, I think I just found one real solution that, frankly, has blown my mind. The possibilities with this are limitless.
What if you were able to recycle your own plastic at home?
Dutch designer, Dave Hakkens, has given us the tools to do just that. And, not only has he researched the information to build your own home recycling system, he has put together a series of videos that teach you everything you need to know.
The videos cover information from the basics of getting started, building you own machines, separating plastics, templates and much more. Hakkens hope is that people in all parts of the world will build little recycling factories and start making useful products out of trash.
He has named the project Precious Plastic and for the past two year he and his team have been developing the machines. Their plan was to make the machines using basic tools and materials that could be found in most places around the world. They put all the blueprints online for everyone to see, use and share.
The primary goal of the project is to get as much plastic out of the environment as possible which would clean up our planet and improve living conditions.
Another goal of the project is to create a community of people that are working for a healthier environment by sharing knowledge to help each other accomplish that goal.
From Precious Plastic website:
"The world is submerged with plastic, from the heights of Himalayas to the depths of the Atlantic ocean we have tons of toxic plastic laying around. Whether we like it or not, plastic is our inherited toxic legacy. Let's use it as a resource to create new value and social innovation. Join the revolution. Start building!"
For more information about this mind blowing project, go to
https://preciousplastic.com/en/
and then share what you've learned.