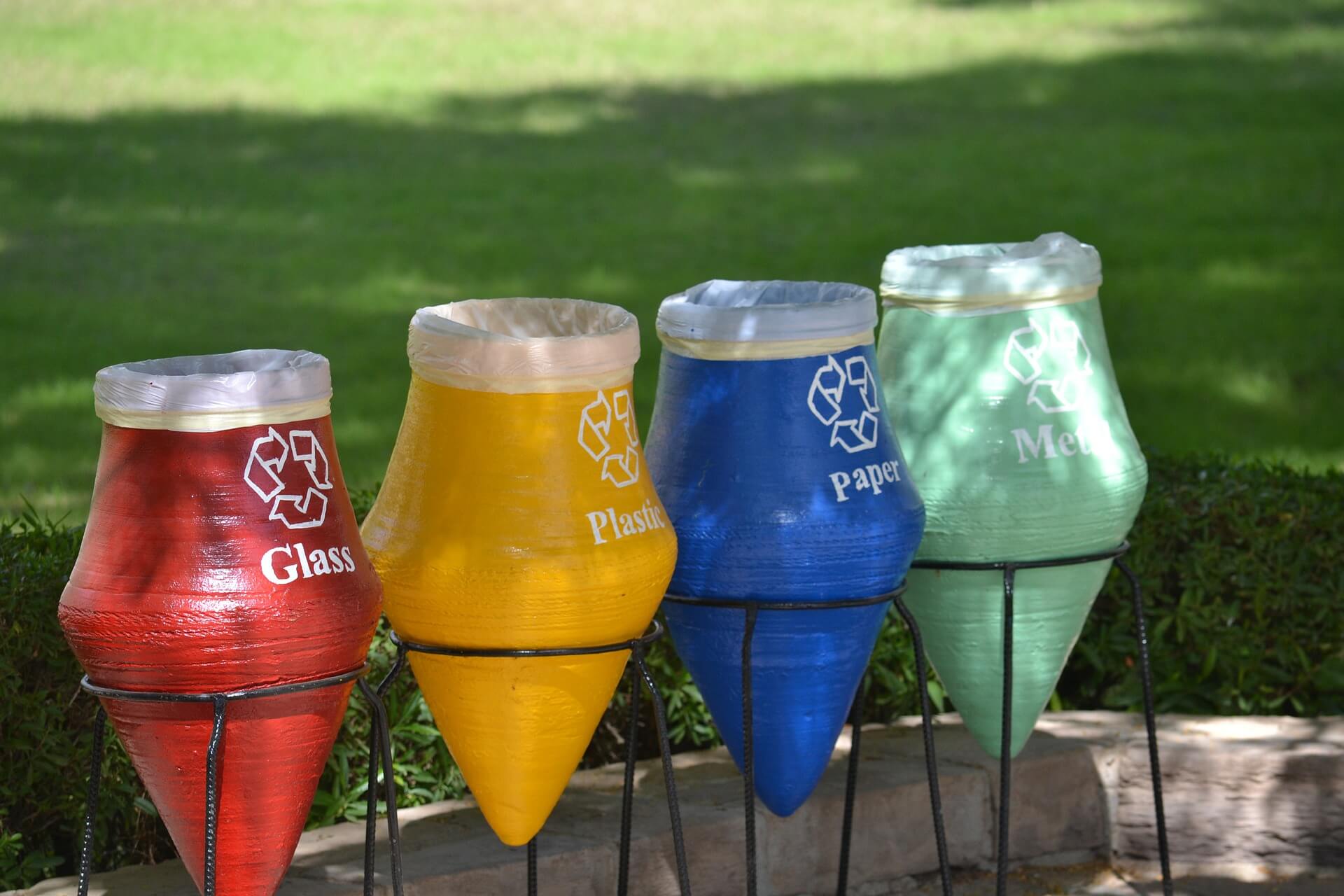 It's a good idea to do a periodic evaluation of your recycling habits. Are all the materials that can be recycled getting to your recycling bin? Here's an easy recycling refresher for you to help maximize your household recycling.
Make it convenient
Making recycling convenient is a good way to make sure you remember to recycle. Placing containers in handy spots will encourage recycling. If doable, put a recycling bin next to every garbage can. For example, I have found when there's a recycling bin in the bathroom, shampoo bottles and toilet paper tubes are being recycled and not thrown in the garbage.
Just a reminder, if your city has a single stream recycling program, don't waste time sorting your recyclables because that will be done at the recycling facility.
Know what can be recycled
Check with you city's recycling provider to see if they have added any new materials because new markets for additional recyclable materials can become available in your area. You can usually check this through your city's website or call your provider directly.
Materials that can be recycled in most recycling programs:
Paper – Mail, office paper, school papers, magazines, catalogs and newspapers.
Cardboard – Corrugated cardboard, paperboard boxes (cereal, crackers, ect.) and shoe boxes
Plastic – Check with your local provider to see what types of plastics they accept for recycling.
Glass – Food and beverage bottles and jars.
Metal – Food and beverage cans.
Know where you can recycle
Whether you have curbside recycling available or must bring your recycling to a recycling center, knowing this information is just as important as knowing what can be recycled. Also, spotting recycling receptacles around your neighborhood is handy. For example, if you have a local Target, they have recycling bins located at their store entrances. My local Target allows people to drop off cans, glass, plastic bottles, plastic bags, MP3 players, ink cartridges and cell phones for recycling.
Know where to bring hazardous waste
Most communities have a hazardous waste facility. Visit your city's website for specifics on where it is located, hours of operation and what materials they will take for recycling.
Buy products that can be recycled
Be thoughtful about the products you buy and the packaging the product is housed in. Also, look for products that contain recycled materials. The more consumer demand there is for these kinds of products, the more need there will be for manufacturers to use them.
Bonus tips:
Avoid buying disposable items especially plastic and Styrofoam.
Buy items in bulk to avoid unnecessary packaging.
Shop local.
Visit your local farmer's market to find fresh, local produce without all the packaging.
Look for quality items that don't need to be replaced as often.
The bottom line is that when you make recycling a habit it becomes second nature. Take a look at this handy recycling center locator to help you find where to drop off your recyclables. Just put in your zip code and it will show you all the locations near you.