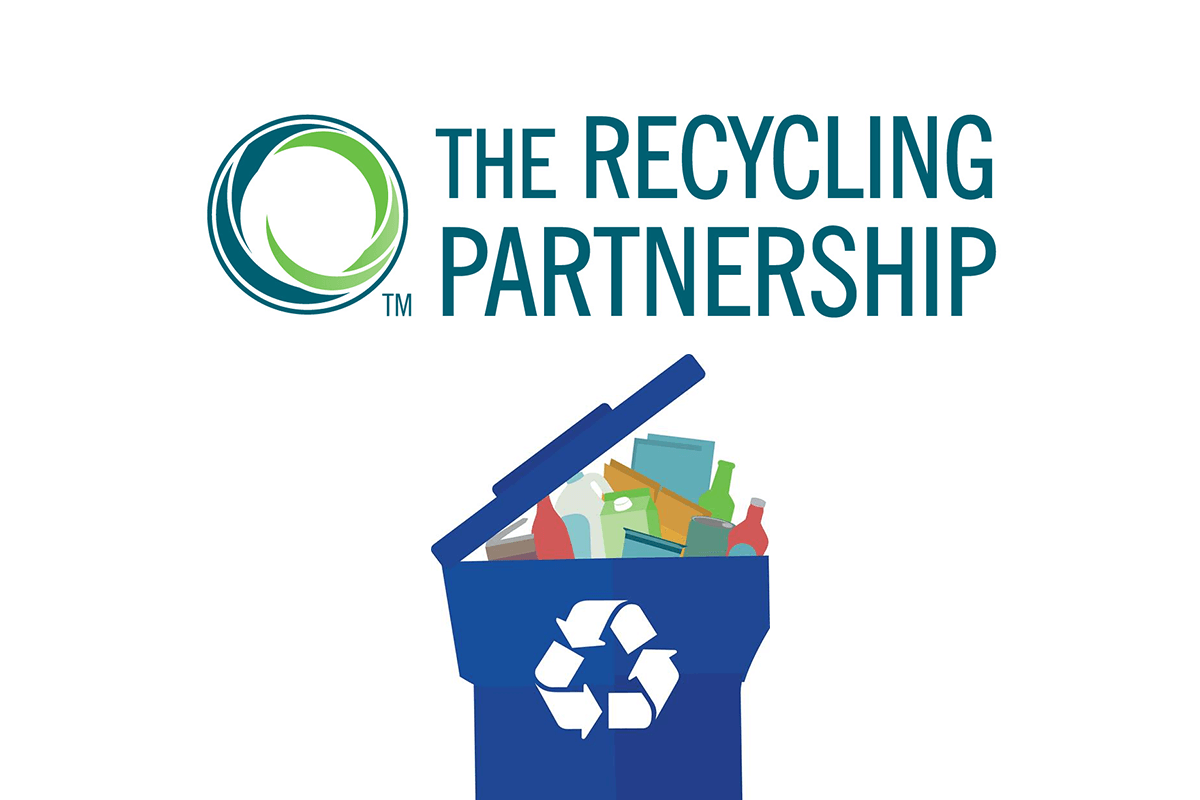 On April 4th, 2017, The Recycling Partnership released its latest grant request for proposals (RFP) to continue efforts towards its state goal of overhauling the U.S. recycling system.
According to The Recycling Partnership, the grants are aimed at helping "counties, municipalities, tribes and solid waste authorities with 4,000 or more households seeking to upgrade to cart-based curbside recycling collection, awardees will receive up to $7/cart in grant funding, tailored educational materials paired with a communications grant, and best in class technical assistance."
Cody Marshall, The Recycling Partnership's Vice President of Technical Assistance said this is the organization's third annual call for proposals for carts and to date they have "helped leverage more than $20 million worth of new infrastructure and place 400,000 new recycling carts in communities across the country. We're pleased to take this funding to the next level, assisting even more communities."
One change that they put in place for this year's funding opportunity, there will not be a cutoff date but instead the process will be open as long as there are funds available.
The Recycling Partnership says it encourages interested communities to apply as early as possible to allow ample time for preparation prior to cart launches.
For further information regarding the 2017 Recycling Grant, visit http://tools.recyclingpartnership.org/recycling-carts/.
Past communities that have benefited from this funding include such cities as Portland, ME, St. Paul, MN, Greenville, SC, East Lansing, MI, Santa Fe, NM, Athens, OH and Richmond, VA.
City of Portland, Maine
As a grant recipient the City of Portland, already a community of avid recyclers, will be rolling out approximately 25,000 recycling carts by summer 2017. This is possible with the help of funds, technical assistance and educational resources provided by The Recycling Partnership.
City of St. Paul, Minnesota
Also thanks to the Partnership's help with grant assistance, technical assistance and educational information, the City of Saint Paul was able to provide over 78,000 more households with recycling roll carts.
City of Athens, Ohio
Another beneficiary of The Recycling Partnership's grant funds is the City of Athens, Ohio. Athens is a college town with a long history of dedication to recycling. A local nonprofit, Rural Action, is also helping with the effort by providing support staff. The city will receive an additional 5,000 recycling carts because of these funds.
The mission of The Recycling Partnership
The mission of The Recycling Partnership is simply to make recycling easier for Americans. To this end, they connect public and private partnerships to bolster recycling at the local level. Their work "engages the full recycling supply chain: from local government to industry end markets, haulers, material recovery facilities, and converters."
For more information about The Recycling Partnership, visit http://recyclingpartnership.org/. You can also find information about the report they co-authored with the Environmental Protections Agency, The 2016 State of Curbside Recycling, at https://recyclenation.com/2017/02/2016-state-of-curbside-recycling.