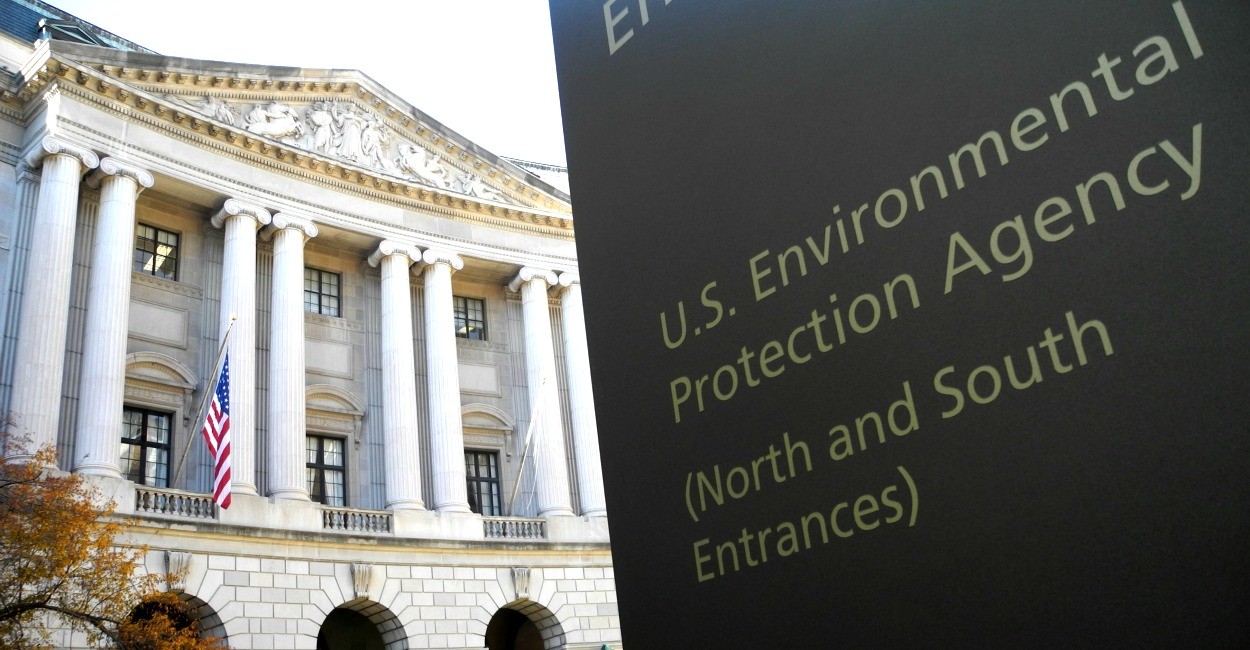 A partial outline of President Trump's 2018 budget was released in March. It proposes a 31 percent cut to the Environmental Protection Agency (EPA) as a whole and eliminates about 3,200 staff positions. Resource Recycling News reports that the "shock from that figure, the largest percentage cut to any agency in the budget, has generated apprehension among those connected to the agency."
The publication also reports that former employees of the agency have "attacked Donald Trump's funding proposals and unearthed documents showing the administration wants to chop the agency's recycling and waste reduction efforts by 20 percent."
The New York Times reported this budget would also "eliminate all funding for enactment of the Clean Power Plan, the regulations designed to curb greenhouse gas emissions from power plants. It would also discontinue funding for climate change research and international climate change programs."
"The budget would slightly increase funding on drinking and wastewater infrastructure, including a $4 million increase for the State Revolving Funds, which are meant to ensure clean water for local communities and prevent contaminated drinking-water crises like the one in Flint, Mich."
While these preliminary budget figures are concerning for materials recovery programs, most public dollars for these efforts come from state and local sources not necessarily the EPA. But recycling and the agency still have a close relationship.
For example, the EPA does annual reporting about solid waste which offers important information for the industry and other stakeholders. Last year the EPA partnered with The Recycling Partnership to evaluate the state of curbside recycling in the U.S. and produced The 2016 State of Curbside Recycling report.
The agency has also been "a powerful voice when it comes to prioritizing food waste reduction efforts and transitioning toward a sustainable materials management mode of thinking."
Following the release of the President's preliminary budget, the Environmental Protection Network, a newly formed group of former federal and state employees and other environmental professionals, released a press statement with their views on the budget cuts.
They concluded:
"The Trump Budget Blueprint for EPA appears to be nothing less than a full throttle attack on the principle underlying all U.S. environmental laws – that protecting the health and environment of all Americans is a national priority."
To read the Environmental Protection Network's complete 51-page analysis of the Trump Administration's proposals for the fiscal year 2018 budget for the EPA, visit http://www.4cleanair.org/sites/default/files/Documents/EPA_Budget_Analysis_EPN_3-22-2017.pdf. My takeaway from the analysis besides the conclusion reached (above) is that the proposed changes aren't based upon any real changing needs within the agency but seem to reflect partisan views about the role and value of the programs facing extinction.
One of the program cuts named is Energy Star which is an energy efficiency program that, among other important services, educates us about hard-to-recycle products. When my oldest daughter was 9-years-old she entered and won an Energy Star contest. One of the prizes was having her photo on a billboard in New York's Times Square. Energy Star became a real special program to her and by extension, her family and friends, just because of this one contest.
As we look ahead, it is important that we remain informed and voice our concerns about how federal funds will and will not be used.