Tiffany & Co., the iconic luxury jewelry and specialty retailer, believes it is their "moral duty to sustain the natural environment."  As a result, they have made great strides to consider sustainability in all aspects of their business.
In 2015, they joined other leading companies in pledging net-zero greenhouse gas emissions by 2050. Also that year they appointed their first chief sustainability officer, Anisa Kamadoli Costa. Ms. Costa is also the Chairman and President of The Tiffany & Co. Foundation.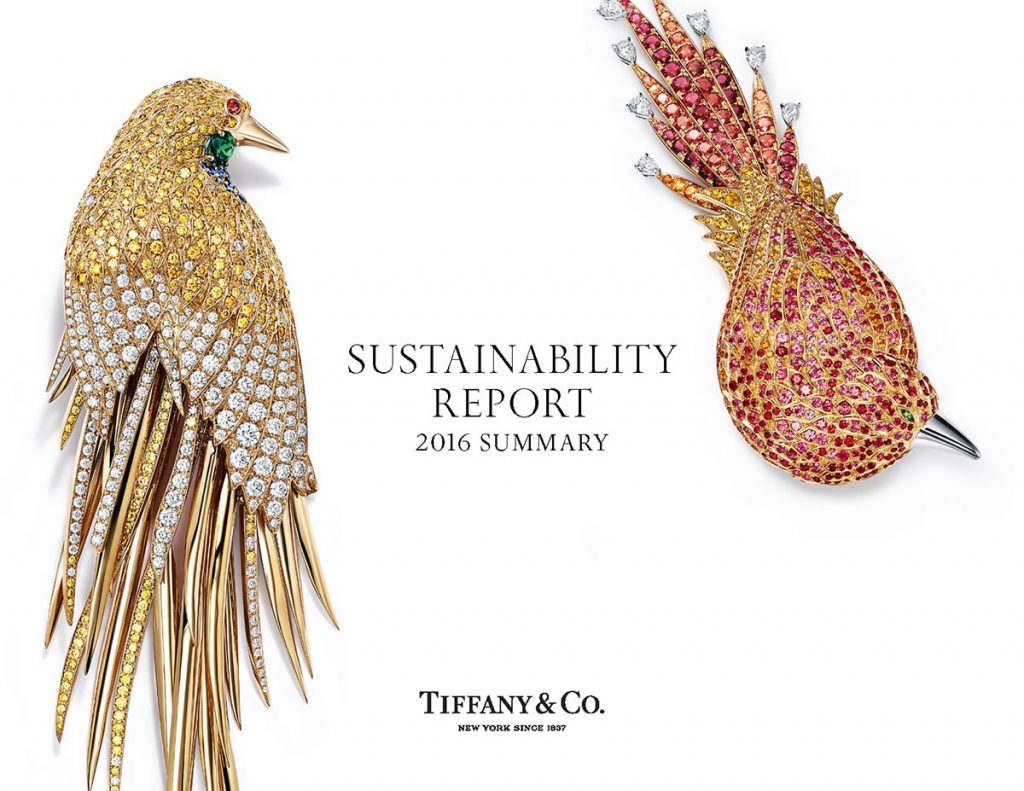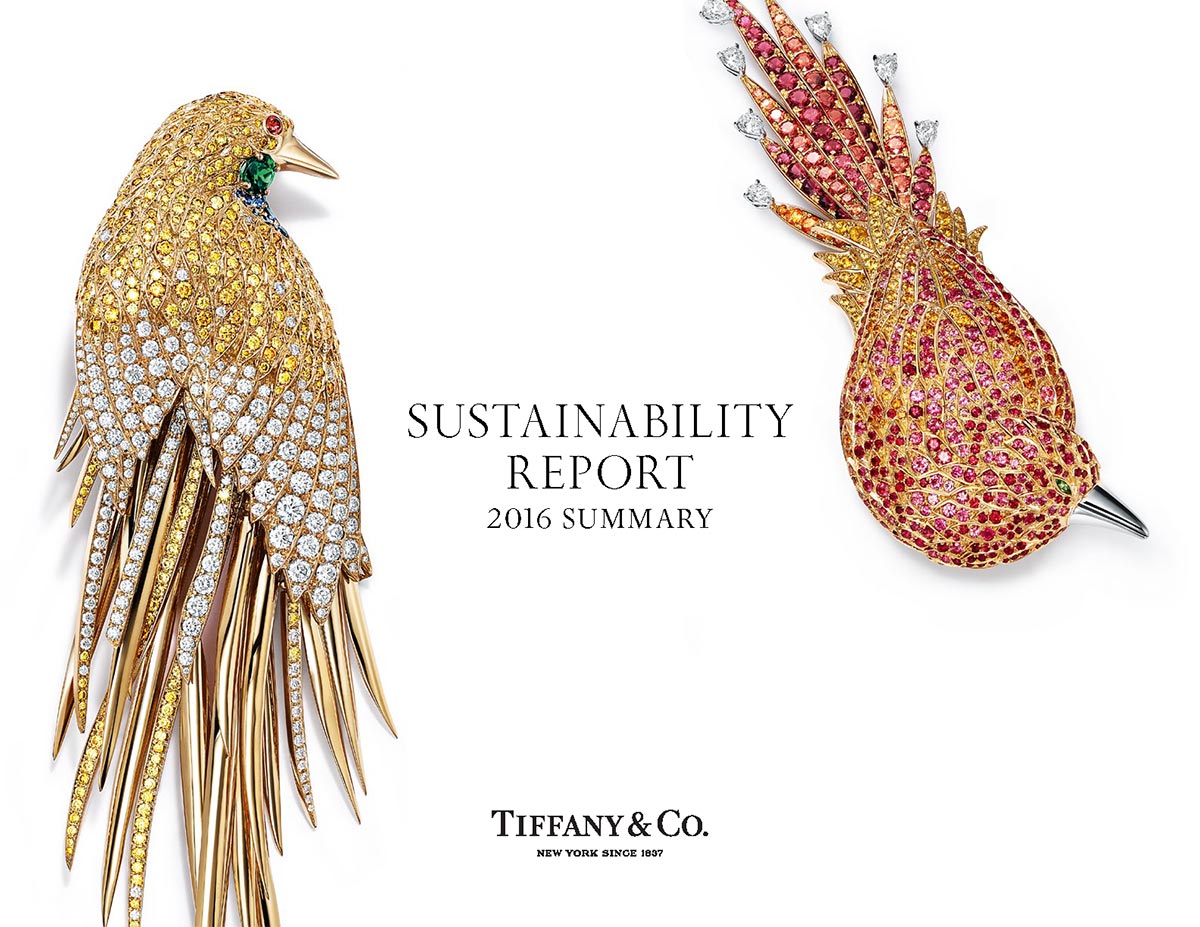 She explains the Foundation in an interview with Forbes:
"The Foundation, which is a separate legal entity from the Company, supports our wider commitment to preservation through grantmaking. We provide funding to nonprofit organizations working to advance the fields of responsible mining, coral and marine conservation as well as the creation and beautification of urban parks – something that's near and dear to my heart as a native New Yorker. The Foundation is just 15 years old, and I'm proud that we've been able to award over $65 million in grants so far."
This summer Tiffany & Co. released their Sustainability Report for 2016. In the report Michael J. Kowalski, Chairman of the Board and interim-chief executive officer of Tiffany & Co., made a stand for the environment stating, "Even though the political landscape has changed, our approach to running a socially and environmentally responsible business has not. We are proud to do our part to help contain greenhouse gas emissions, and given the catastrophic consequences of failing to address global warming, we must do more. That's why we raised our voice even louder this year, joining with many companies in an appeal to President Trump not to abandon the Paris Agreement."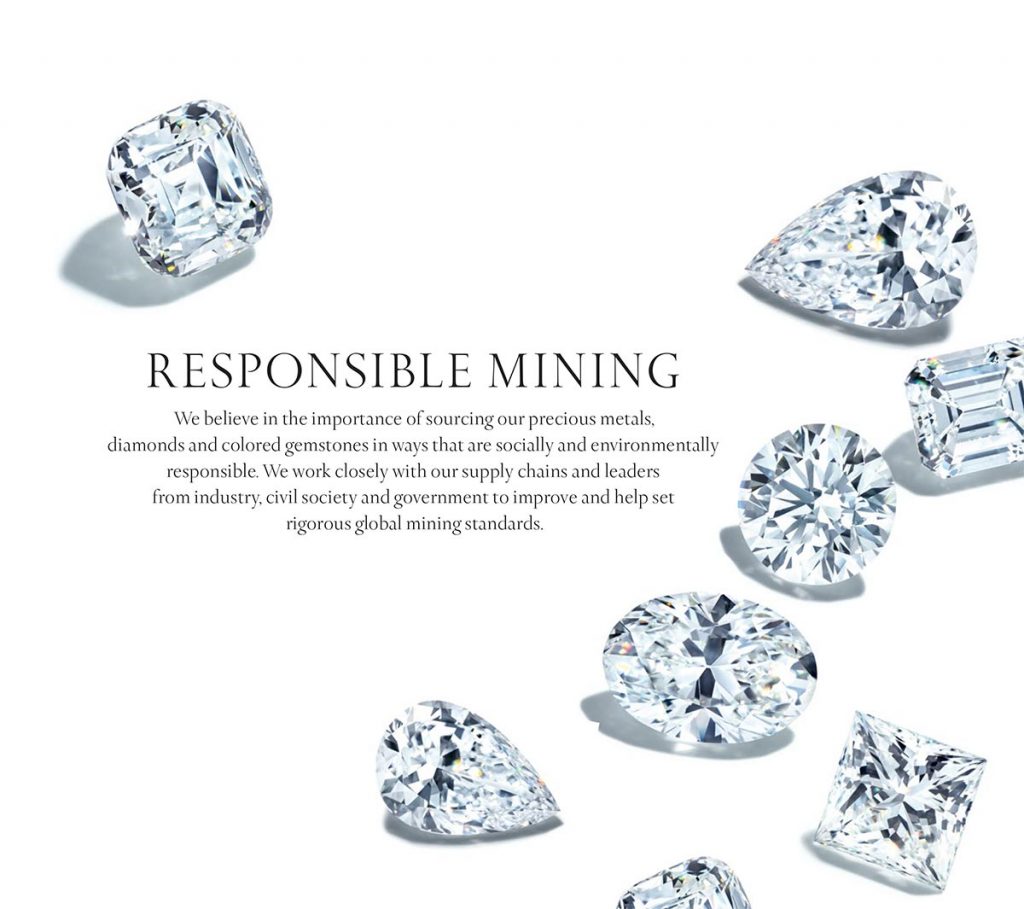 Here are some highlights from the report:
Responsible Mining
Tiffany & Co. source the majority of their rough diamonds and metals directly from mines they know and from recycled sources.
They were the first jeweler to "embrace the objectives of Earthworks' No Dirty Gold campaign, which established aspirational social, human rights and environmental standards for gold extraction."
To find out more about the No Dirty Gold campaign, visit http://nodirtygold.earthworksaction.org/.
Ethical Sourcing
Tiffany & Co. works to make sure their iconic Tiffany Blue boxes and bags are made from sustainably sourced paper from responsibly managed forests and from recycle paper. They have a preference for Forest Stewardship Council (FSC) certified paper products.
In 2008, the Tiffany Blue bag coating was switched to a biodegradable film which made it 100 percent recyclable and in 2016 the bags were also made with 50 percent post-consumer recycled content.
They do not use coral or ivory in their products anymore due to the threats that gathering those materials poses to reefs and elephants worldwide.
Energy and Climate Change
Tiffany & Co. replaced all the lighting in their flagship retail location in New York City with LED bulbs. Their corporate offices also in New York City are LEED Platinum certified for Commercial Interiors.
In their manufacturing and distribution facilities, they have a variety of emission-reduction program including solar systems. The goal is to achieve 100 percent renewable energy for electricity.
To read more about Tiffany & Co. and their sustainable achievements, visit
http://www.tiffany.com/sustainability/CSRFullReport.aspx
.