Salesforce, San Francisco's largest technology employer, recently announced that their newest headquarter building, Salesforce Tower, will feature the "largest on-site water recycling system in a commercial high-rise building in the United States." Incidentally, Salesforce Tower is also the tallest office building west of Chicago.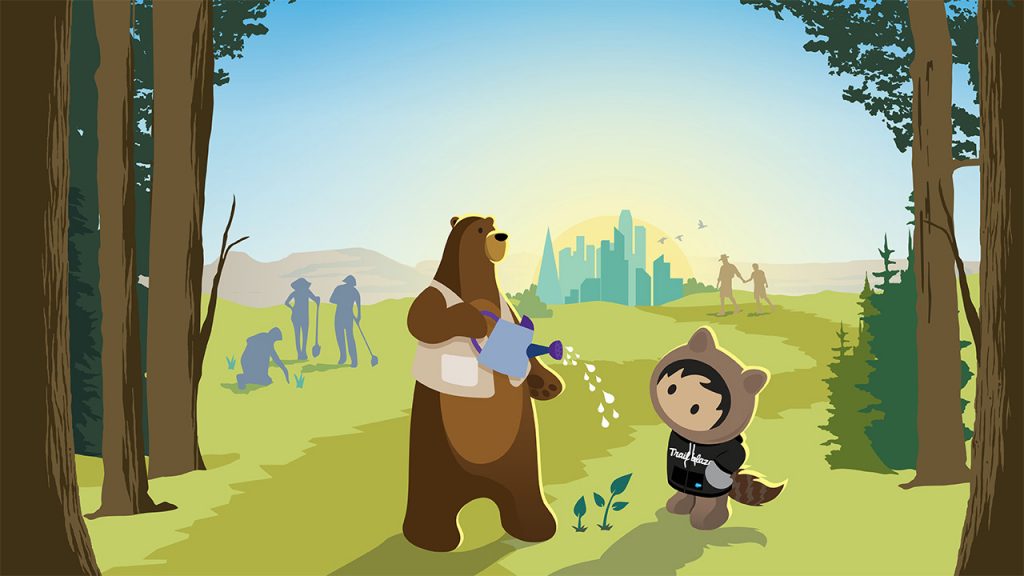 According to Salesforce, "In collaboration with the City of San Francisco and Boston Properties, the blackwater system will be installed in Salesforce Tower, making it the first partnership in the U.S. between a city government, a building owner and a tenant to support blackwater reuse in a commercial high-rise building. The system will provide water recycling capabilities for all tenants in Salesforce Tower."
Salesforce which was founded in 1999 has grown into the 4th largest software company in the world.
When the team at Salesforce was deciding how they wanted their company to look, the look that should be replicated throughout all of their locations including those in San Francisco, New York, London and Indianapolis, they defined what that look should be:
"More startup than traditional enterprise company, a design standard that promoted collaboration, fun, sustainability, and employee wellness. To bring this to life, we honed in on core principles that felt warm and collaborative. This included clear sightlines, open flow on each floor to allow employees access to the best sunlight and views, inspiration from nature, sustainable materials, dedicated social lounges for collaboration and events, mindfulness areas on every floor for recharging, and residential-inspired finishes."
Salesforce Tower is also on track to be highest rated LEED v4 Platinum building in the U.S.
Here's a few more highlights of how Salesforce is committed to sustainability from their Environmental Policy Statement:
Office waste is reduced through expanded reduction, recycling, and composting programs.
All leased and owned IT equipment is responsibly managed and properly disposed of at the end of its useful life with Salesforce. For leased IT equipment, Salesforce obtains written assurance from their major suppliers that the equipment is responsibly managed when returned at end of lease. For owned equipment, they partner with a certified electronic waste vendor and obtain the same written assurance.
Salesforce has increased their sourcing of sustainable, healthier foods and beverages for our offices, with a preference for organically and locally grown products. They also source food and beverages with less packaging.
To find out more about Salesforce and their commitment to put "people and planet first," visit
https://www.salesforce.com/company/sustainability/
.