RecycleNation is the the number one technology tool in the United States to improve environmental sustainability and circular economy initiatives and features the world's largest recycling database, with more than 100,000 unique data points for over 50 different items, all offered to the public free of charge.
Since 2007, RecycleNation has helped over 10 million customers find locations to recycle various types of items, helping make the planet a greener, more sustainable place. Today, RecycleNation now helps over 300,000 unique visitors per month with their specific recycling needs.
RecycleNation helps businesses, consumers, local, state, and federal government entities, as well as non-profit organizations enhance their sustainability and circular economy goals and initiatives through RecycleNation's interactive widget and API tools. RecycleNation's API offers endless customization options to add a tailored recycling search to partner websites.
RecycleNation offers a website-based recycling search as well as Apple and Android mobile applications. Additional features include:
Reporting and tracking capabilities to gather data on recycling locations, visitors and materials;
State and federal regulatory tracking, registration reminders and guidance;
Regular automated location data validation, discrepancy reporting and new location updates;
Contact management data update notifications;
Event management notifications; and
Search engine inclusion
RecycleNation is the ultimate system to bring recyclers and consumers together!
---
Our Team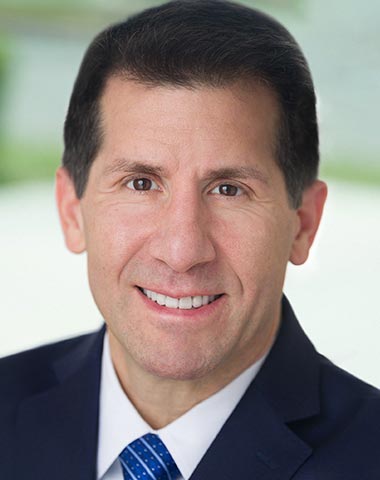 John Shegerian
Co-Founder / Chairman / CEO
John Shegerian creates profitable impact companies that make the world a better place.
Goldman Sachs recently named Shegerian one of the "100 Most Intriguing Entrepreneurs of 2021" at its annual Builders + Innovators Summit. He was also recently named one of the planet's "Top 100 Recycling Stars" by Recycling International Magazine.
A serial entrepreneur responsible for co-founding Homeboy Industries, FinancialAid.com, Engage and many other impactful organizations – Shegerian currently serves as co-founder, Chairman and CEO of ERI, the largest cybersecurity-focused hardware destruction and electronic waste recycling company in the United States.
Shegerian is also a sought-after speaker, panelist and electronic recycling, cybersecurity and ITAD industry authority. Annually he speaks across the world in Asia, Europe, the Middle East and the Americas. He has also authored or been featured in articles on the industry for Recycling Today, Resource Recycling, Waste360 and various business journals and regularly provides his expert knowledge to news media, including CNBC, BBC News, TIME, Fortune, Forbes, Washington Post, Newsweek (multiple times), The International Business Times (multiple times), Security Ledger, GreenBiz, LifeWire, City & State New York, Los Angeles Business Journal, IEEE Spectrum, Alternative Energy Magazine, Business Insider Africa and VerdeXChange News among many others.
He is co-author of The Insecurity of Everything (a #1 best-seller on Amazon) and 101 Tips from the Marketing Masters: Ways to Supercharge Your Marketing & Exponentially Grow Your Business, both best-sellers on Amazon in their respective categories.
Shegerian earned a certification in Cybersecurity: Managing Risk in the Information Age from Harvard University and has completed the MIT Sloan Cybersecurity program.
Shegerian also hosts Impact with John Shegerian, a weekly podcast featuring conversations with some of the greatest business minds and thought leaders on the planet. The podcast is available for listening on ImpactPodcast.com, Apple's iTunes, Amazon Music, Google Podcasts, Spotify, libsyn, and as part of iHeartRadio's digital broadcast, reaching over 120 million users. Recent guests have included leaders from Verizon, Best Buy, Samsung, General Motors, Unilever, Procter & Gamble, Johnson & Johnson, JetBlue, Comerica Bank, Goodyear Tire, Virgin, Dell, GE, IBM, Qualcomm, Ben & Jerry's, Texas Instruments, Timberland, UPS, Hertz, The Hershey Company, FedEx, Intel, NVIDIA, T. Rowe Price, New York City, Beyond Meat, Panasonic, EPAM, Molson Coors, Seventh Generation, the NBA, the US Tennis Association, Waste Management, and a number of fascinating game-changers, including Martin Luther King III; best-selling author Ryan Holiday; Homeboy Industries founder Father Gregory Boyle; real estate powerhouse and television personality Ryan Serhant; writer/comedian/author Jeannie Gaffigan; ultra-endurance athlete Rich Roll; and hundreds more.
No stranger to "recycling lives" and serving up second chances, in 1993 Shegerian co-founded Homeboy Tortillas and Homeboy Industries, which continues to serve as a paradigm for urban renewal in America. Shegerian is also the creator of the popular Bulldog Root Beer brand, which he launched in 1997. Shegerian then co-founded FinancialAid.com, filling the financial aid gap for higher education and generating one of the most successful student loan companies in the country. Shegerian founded Addicted.com in 2005, one of the largest web resources for individuals seeking help for addictions online. The website boasts a database of over 20,000 addiction centers across the United States.
He is also co-founder of RecycleNation, a dynamic recycling and green living resource that simplifies the recycling process on a national level with a comprehensive, interactive recycling location database.
Shegerian is also the co-founder and CMO of The Marketing Masters, a digital marketing and web development company that builds effective, ROI-driven marketing campaigns for businesses large and small. Shegerian co-founded Som Sleep, a drink formulated to help individuals achieve better, more restorative sleep. He is also Co-founder and Chief Strategy Officer of Engage, a web-based platform designed to digitize the process of booking talent online for unique personalized appearances.
Shegerian was named the Clean Tech Entrepreneur of the Year for Northern California by Ernst & Young and was officially named to City & State New York's prestigious "Responsible 100" list last year. This year, he received New York City's "Above & Beyond" Innovator Award.
---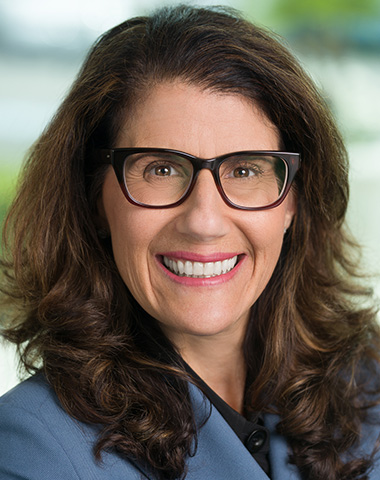 Tammy Shegerian
Co-Founder, President & Chief Revenue Officer
Tammy Shegerian oversees and manages the day-to-day operations of each aspect of the organization and is an active member of ERI's Board of Directors.
It's a role she fits perfectly due to her 25 years of business management experience, most recently having served as chief operating officer and vice president of a privately held food manufacturer. For more than a decade, she was instrumental in achieving dramatic revenue growth while increasing net income through development and management of the company's continuous improvement program. During this period, the company grew from number five to number one market share in its space.
Prior to her work in food manufacturing, Shegerian served as a commercial real estate broker for Julian J. Studley (Sommer Commercial Real Estate). Focusing on office and retail leasing in the Santa Monica/West Los Angeles marketplace from 1989 to 1997, she led that firm's sales in the Santa Monica market from 1992 to 1997.
Earlier in her career, Shegerian developed her sales and sales management skills at National Service Contracts, a brokerage firm specializing in air conditioning and refrigeration service contracts nationally. Her team's sales were highest in the company and instrumental in NSC's completion of a public offering in 1989.
She started her career with the Carnation Company, working with the organization's product management program until Carnation became part of Nestlé in 1985.
Shegerian earned her Bachelor of Science in Business Administration from USC, where she graduated magna cum laude.
---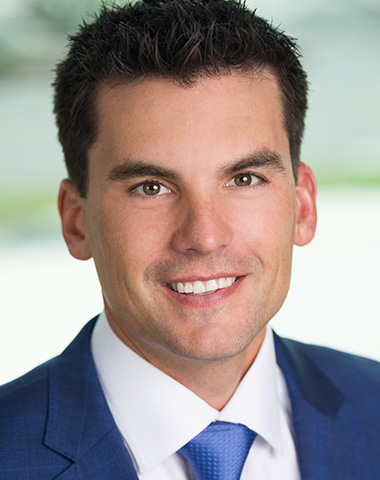 Kevin J. Dillon
Co-Founder / Chief Marketing Officer / Chief Sales Officer
Kevin J. Dillon, has played a significant role in paving the way for the electronic recycling industry as a whole. Alongside Fresno-based entrepreneur and ERI's CEO, John S. Shegerian, Dillon has constructed a new gold standard and has helped lead ERI to a place of national influence. Beyond playing a key role overseeing the top to bottom operations of the organization, Dillon's work also includes managing corporate sales, overseeing internal operations, acquisitions and all business development for the company.
Prior to ERI, Dillon worked alongside John Shegerian at financialaid.com to help pioneer one of the largest student loan companies in the U.S. Dillon hired and creatively managed the organization's sales force and loan counselors while growing financialaid.com's sales to more than $2 billion annually — leading to the organization's subsequent purchase by and transition to the oldest financial institution in the U.S.
Prior to his efforts at financialaid.com, Dillon served as project manager for Southwestern Bell Communications. At SBC, Dillon managed quarterly IT implementation releases for SBC's subsidiaries and facilitated cross-functional team meetings.
Dillon worked as an outside pharmaceutical sales representative for Johnson & Johnson, where his responsibilities included product awareness and inventory management for California's Central Valley.
Dillon earned a Bachelor of Science in Business Finance from California State University at Fresno.
---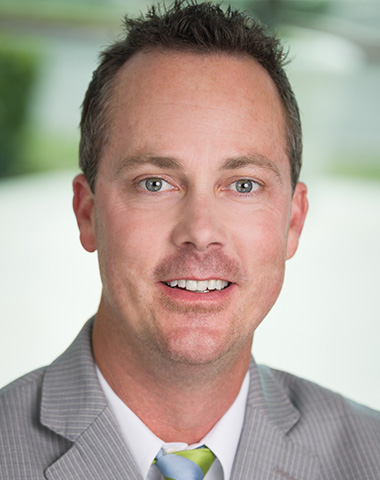 Aaron Blum
Co-Founder / Chief Compliance Officer / Chief Operating Officer
Aaron Blum is directly involved with high-level sales and compliance. Blum's accounts include such Fortune 500 companies as NEC, Mitsubishi, Hitachi, Toyota, BFI and Waste Management. In addition, Blum was instrumental in the development of the corporate relations and research and development infrastructures for ERI. He has helped lead the company to the #1 approval rating for SB20/50 claims in the state of California and played an integral part in working with the state to develop new regulations and improve the current SB20/50 legislation regarding electronic waste.
Before co-founding ERI, Blum headed the sales department for Pullz Computers, a Southern California-based computer resale company. Within a year of starting with Pullz, Blum helped double the company's sales revenue.
Blum graduated from the University of San Diego with a Bachelor's degree in business administration.
---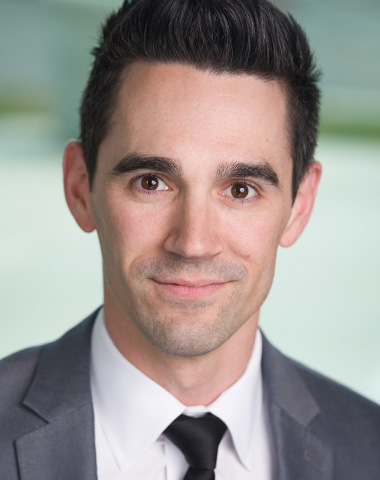 Rich Calzada
Chief Technology Officer
Rich Calzada's experience and history with ERI did not start with his current position in 2011. He was the VP of Development for a consulting company and oversaw all of ERI's web properties and core systems since their inception in 2006. With his extensive knowledge of all of ERI's processes and systems he is able to quickly pivot and guide his department in deploying cutting edge solutions both internally and externally.
Utilizing his years of experience in the industry as well as his Master of Computer Science, Calzada continues to try and push the envelope allowing ERI to offer a superior solution to their customers.
---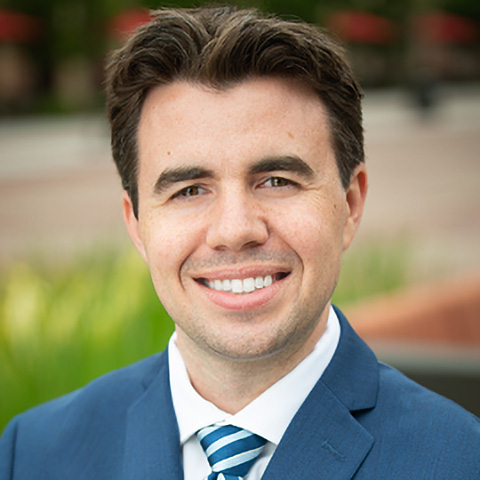 Brendan Egan
Director of Online Marketing
Brendan Egan is an entrepreneur who focuses on leverging his experience in development & marketing to create new technologies, disrupt existing industries, and make an impactful change in people's lives.
Born and raised in suburban Chicago, Brendan's entrepreneurial spirit was alive and well from a young age. At age 10, he went door to door starting a neighborhood leaf raking and snow shoveling business. But it wasn't until college that Brendan had his real taste at the business world.
During the market crash of 2008, Brendan became a successful day trader, growing a personal trading fund. In 2009, he launched a digital trading education company, LearnToTrade, which was the highest rated and most purchased price action trading course on the market. He also worked with hundreds of traders from around the globe offering one-on-one consulting. He later sold the company in 2012, a year after graduating from college.
Brendan also founded Simple SEO Group which he still owns and operates today. Simple SEO Group is a Chicago based digital marketing agency, offering website design & development, mobile app design & development, digital marketing campaigns (including SEO, PPC, email marketing, CRO, & social media management), and consulting.
Brendan is also the co-founder & CEO of The Marketing Masters, a digital marketing agency offering full-service marketing campaigns. The Marketing Masters has offices in Chicago and Los Angeles.
Through the two agencies, Brendan has worked with over 500 clients ranging from startups to fortune 100 companies, and has earned a reputation for delivering results-orientated, ROI-focused campaigns for each and every client.
In 2015, Brendan and long-time friend & business partner John Shegerian launched B.J. Industries, a startup investment company & incubator which is involved in dozens of startups.
---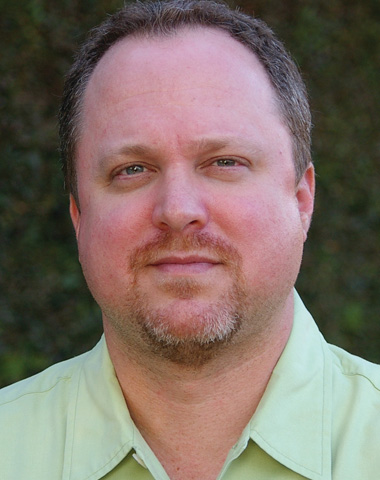 Paul Williams
Director of Media Relations
Paul Williams formed MediaLine Communications in 1996 to provide strategic messaging and consulting services to environmental, health, non-profit, government, entertainment and consumer-oriented organizations interested in delivering powerful and meaningful messages to large target audiences.
Media relations and publicity campaigns managed by Paul have been seen in over 60 countries and translated into more than 14 different languages. He received his dual bachelor's degrees in communications and writing from the University California at San Diego.
---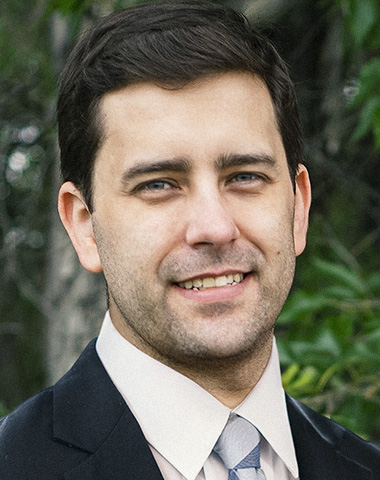 Eric Husted
Director of Creative Services
Eric Husted is ERI's Director of Creative Services. His day-to-day responsibilities consist of web design and development, video/audio editing, graphic design and making sure ERI's branding is always on point.
Eric started his career in 2006 as a Computer and Network Technician providing on-site support for a variety of small- to medium-sized businesses. Gradually he switched his focus to web development as his passion for web-based technologies grew.