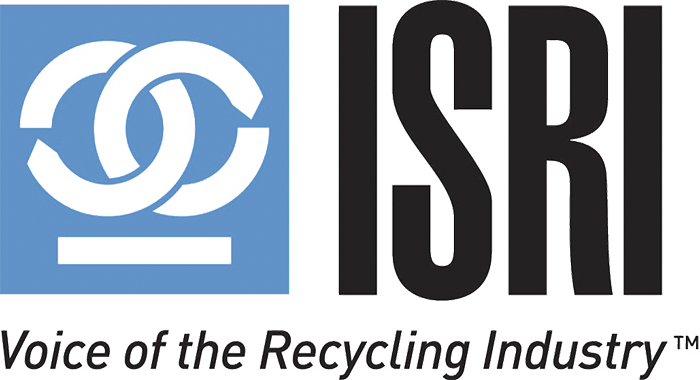 1-800-RECYCLING has partnered with
ISRI
, the Institute of Scrap Recycling Industries, Inc., to help educate our audience about scrap recycling and all of the valuable online resources ISRI provides for consumers, businesses, local governments and students.
About ISRI
ISRI members are manufacturers and processors, brokers and industrial consumers of scrap commodities, including ferrous and nonferrous metals, paper, electronics, rubber, plastics, glass, and textiles. ISRI's associate members include equipment and service providers to the scrap recycling industry. Manufacturers and sellers of equipment and services—such as shredders, balers, cranes, cargo transporters, computer systems, and more—find value in promoting the scrap recycling industry through their membership in ISRI.
ISRI online resources
Commodities Information — Commodity-specific information and fact sheets about how ferrous and nonferrous metals, recovered paper, plastics, electronics, rubber, glass and other scrap commodities are generated, processed, traded and used.
Economic and Jobs Data — Recycling is a $90 billion industry, creating nearly half-a-million jobs. Detailed economic data is available nationally, at the state level, and for each legislative district.

ScrapTheftAlert.com — The online material theft notification tool for law enforcement, utilities, scrap yards and more.

StopMetalsTheft.org — The online resource that serves as a service and resource to recyclers, law enforcement, prosecutors, and other interested parties on the issue of metals theft.

The Design for Recycling Award — Recognizing manufacturers that take recycling into consideration when designing a product. This past year, the award went to Dell. You can watch the award reception video here.

The JASON Learning Project — In partnership with JASON, ISRI developed a curriculum for K-12 classrooms that aligns with STEM lesson plans. The initiative also launched an art contest where students submitted posters or a video encouraging cell phone recycling. This video of the winners accepting the award also shows the winning video.
For more information on ISRI, view its "Recycling: A Century of Progress" video, or head over to
isri.org
or visit the social channels listed below.