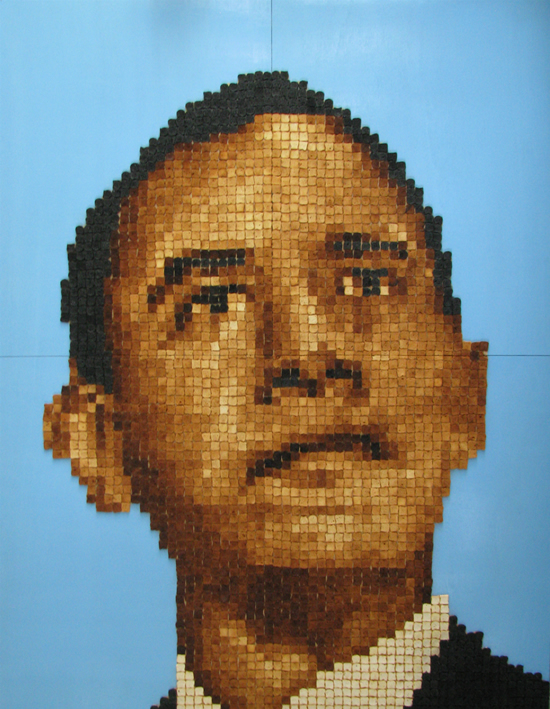 Barack Obama, 2.4 m x 2.4 m. All images courtesy of Maurice Bennett unless otherwise noted
For New Zealand artist Maurice Bennett, "our daily bread" is not just a phrase, but his very livelihood. The former supermarket owner turned artist is inspired by the doughy substance and has made it his medium of choice — with astonishing results.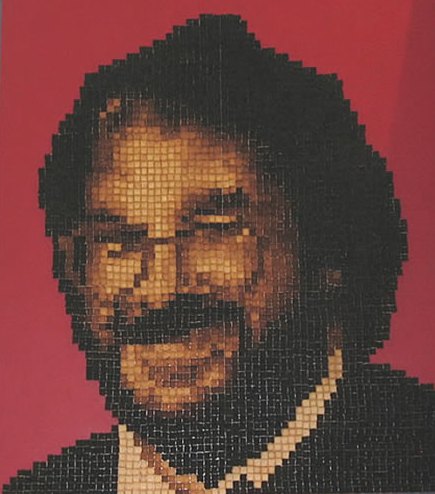 Filmmaker Peter Jackson's 3m x 2.4m portrait in toast (2004)
Speaking about his portrait series, the "Toastman" said, "The portraits require many thousands of slices of bread, toasted to different tones to create skin highlights and shadow. They measure many meters in height and width, and are displayed as billboards or in public spaces, as the best view is gained from being some distance from the work."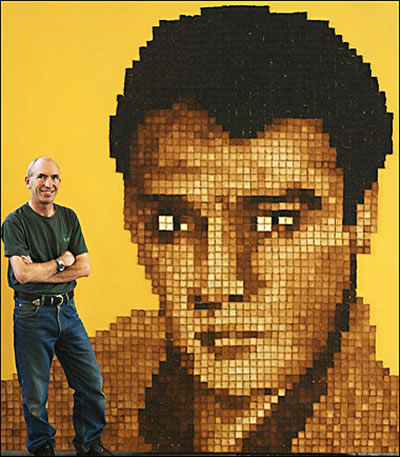 Elvis (2002)
Instead of popping virgin slices of toast into the toaster and waiting patiently for the results, Bennett takes a blowtorch to the slices, thus creating hues of brown and Maori-inspired patterns and designs.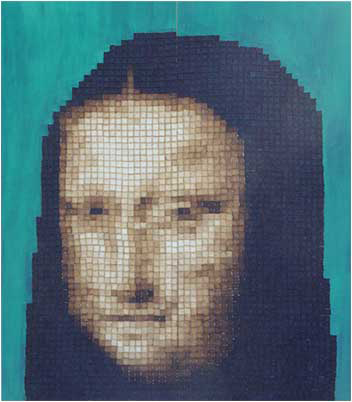 Mona Lisa (2004)
Food has played a role in Bennett's professional life ever since he worked an after-school job as a "spud-boy" weighing potatoes. A job at a local supermarket followed whose creativity the art-loving Bennett maxed out by stacking produce and groceries in colorful patterns and designs. Bennett became grocery manager and soon decided to purchase his own little store in Wellington, together with his wife. A bigger supermarket followed, which saw the couple working 12
–
hour shifts, seven days a week. One fine day, after seeing a burning motor cycle in the street, inspiration struck. Bennett was fascinated by the transformative power of the fire, turning an ordinary object into something else. Soon, there was no stopping him: He burned a TV, a pile of newspapers, a sofa and a pair of shoes. He soon realized the flame was his paintbrush.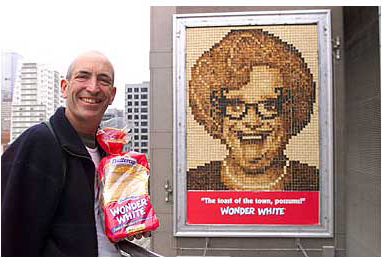 The artist with his 7.35m x 5.85m portrait of Dame Edna (2002), made of 2,989 slices of toast
One morning, inspiration struck again while he was reading a magazine and waiting for his toast to pop out of the toaster. After seeing a portrait in the magazine, he thought, "I could make this out of toast," and started playing it out on his kitchen floor with burnt slices of toast. Thus, Maurice Bennett became the "Toastman." Here's a video of Bennett at work:
After a 2-meter homage to Elvis, Bennett received commissions to do more portraits in toast. He even got into the Guinness Book of World Records for creating the largest toast mosaic.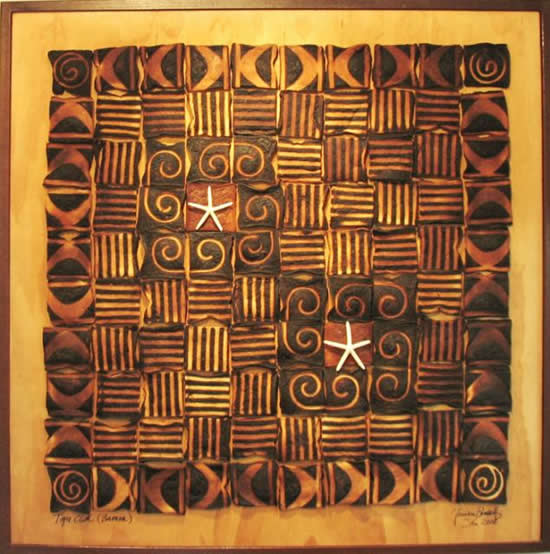 Tapa Cloth (Samoa)
Surprisingly, toast works really well for portraits, as the different degrees of burntness can be used to match skin tones. Look at this detail of Barack Obama's toast portrait, for example: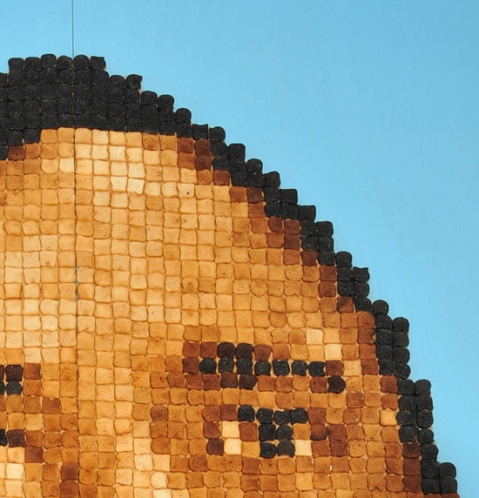 Image via odditycentral
In a feature for the New Zealand culture show
The Gravy
, Bennett said of his motivation: "I like surprising people. I like that ability to transform stuff. You know, maybe it's a way of surviving my day job. For me, it's just who I am."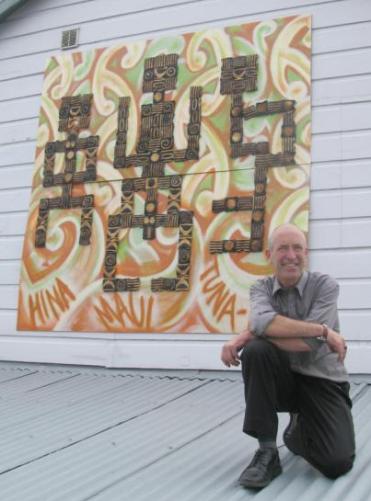 The artist with one of his recent art works
One thing is sure though: the Paeroa, New Zealand-born artist and civil engineer by training does not have to worry about his day job any more. After being recognized by the art world across the globe, he quit the retail world in late 2009 and now focuses on art full time, creating three-dimensional artworks out of chewy bread. A toast to that! More information can be found on
Maurice Bennett's toast art website
or his
beer website
– yup, the entrepreneur could not totally leave the retail world and has created his own beer brand.
Additional source: 1
All images courtesy of Maurice Bennett unless otherwise noted