Maybe you didn't have the
best
Valentine's Day gifts this year for your sweetheart. Were the chocolates and roses a little too predictable? Were you less than thrilled with the selection of unidentifiable candies with printed phrases?
It just so happens that you're in luck for next year! Assuming your convictions for a greener, cleaner tomorrow, the following guide outlines a start-to-finish, locally sourced Valentine's Day date in my adopted hometown, Seattle. If you aren't located in Seattle, don't fret. These ideas can be implemented in any city. With a little bit of planning, it's easy to have a unique, eco-friendly and enjoyable Valentine's Day experience next time.
Step 1: Green transit
Seattle has a diverse, forward-thinking urban population, and its overall "green" feel make it an ideal date city. As this step indicates, the focus is how to get from place to place while being eco-friendly and enjoying your date. The public transit network in Seattle primarily consists of bus lines, which admittedly isn't the most enjoyable way to whisk your date from his or her place to the activity of choice. If you'd prefer to do something a little different — or if your city is lacking an impressive public transit system — try riding bikes. Chances are a leisurely bike ride to a coffee shop or restaurant nearby will be a great opportunity to learn a little more about each other and take in a new perspective of your community. Before your date, check the bike trails and lanes throughout your community, then go explore!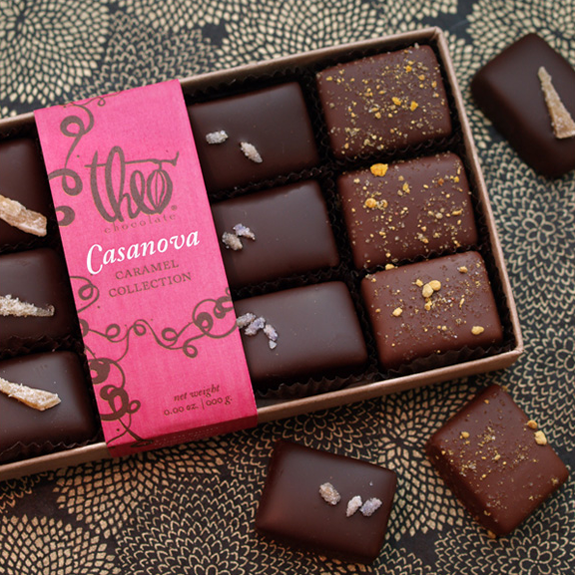 Step 2: Sustainable eating
Dates typically involve feeding ourselves, and Valentine's Day is one of the special occasions where we can go over the top for lunch or dinner. Keeping with the green theme, check out any restaurant in your area that offers locally sourced, organic or sustainably harvested foods products. To give you an idea, look out for purveyors of fine foodstuffs that serve
Clean Fish
. Promoting the consumption of "fish you can trust," this San Francisco company is one the that connects sustainable "artisan" fish farming practices with restaurants and consumers that want to respect and maintain our aquatic eco-systems. If you're in the mood for healthy seafood you can feel good about, look "downstream" on Clean Fish's website to find restaurants and distributors that bring this great idea to the table.
Step 3: Treats and sweets
Now that the main course has been polished off, and your stories of the bike or bus ride in have been discussed at length, the best part of Valentine's Day is queued up: the treats and sweets! Valentine's Day has been synonymous with chocolate for years. But to add a splash of celebration to your Valentine's dinner, why not include something fancy and bubbly? In Seattle's Queen Anne neighborhood,
Fat Cork
's Valentine's Day special combines its "farm-to-table" approach to champagne with
Theo Chocolate
's organic, fair trade, "bean-to-bar" concept. The main focus is to provide the highest quality champagne while limiting the amount of travel required for a bottle of bubbly. As put by Bryan Maletis, Fat Cork's owner, the difference between his company and other champagne companies is as follows:
"The big champagne houses buy grapes from hundreds of different growers and have all of that juice trucked to their winemaking facility or distribution warehouse in France. The path of most Champagne flows into a USA importer's warehouse. Then it sits until it gets sold [and trucked] to one of the hundreds of distributors across the USA. It then sits in a distributors warehouse until they can sell it to a retailer or restaurant [and] then ships to the retailer/restaurant and sits on their shelf until somebody comes in to buy it."
Fat Cork, by comparison, operates in this manner:
"The growers we work with all own and farm their own land. We pick up the product directly from their cellars and then put it on a consolidated container that ships directly to Seattle. [This cuts] extraneous routes of distribution, pollution and variable temperature. It ships out of our warehouse in fully biodegradable packaging via UPS Ground. That's it. It comes to Seattle, and then to the consumer."
Combining a few basic sustainable practices can be done for pretty much any activity, but with a special occasion like Valentine's Day, it's a great opportunity to share some new, green experiences while enjoying your city.
Plan to hit the town with your sweetheart? Tell us how to green the Valentine's experience in your city in the comments section.