Sleep is very important to good health, and many of us could probably use a mattress upgrade. If upgrading your mattress is within your means, why not opt for an eco-friendly mattress while you're at it?
Finding an eco-friendly mattress
Environmentally friendly mattresses are made from natural materials like organic cotton, organic wool and natural latex. Searching the Web for eco-friendly mattresses yields a wide range of products. Here are a few that look both comfy and green!
Keetsa
uses Bio-Foam, a product the company innovated using partial castor bean oil instead of solely petroleum oil as its memory foam. On the company's
About
page, VOC reports are provided to customers, so you can see that the mattresses don't contain formaldehyde or harmful chemicals. The mattresses are even compressed for shipping and wrapped with a biodegradable plastic to lessen the environmental footprint.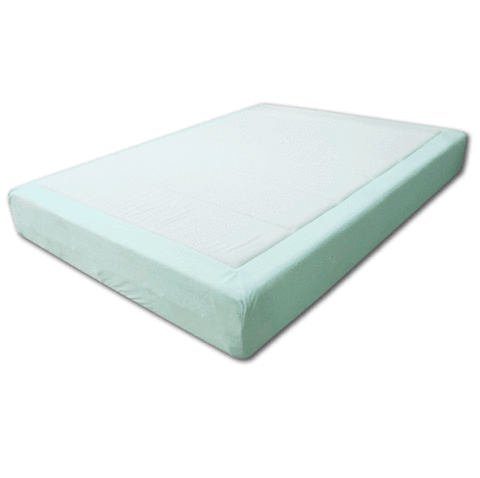 Some of Keetsa's mattresses are made with green tea extract mixed into the Bio-Foam (see above). This extract is an antioxidant that takes the place of other deodorizers. The company touts that its mattresses that are firm enough to be slept on without box springs. Box springs are an extra expense and an extra product that you don't necessarily need.
Ecomfort
mattresses, sold on the Eco Mattress Store website, makes eco-memory foam mattresses in a zero-emissions chamber in the U.S. The company uses plant-based substitutes in lieu of petroleum in manufacturing, uses recycled products in its mattress bases and compresses mattresses before shipping to use less fuel. This
organic cotton and wool mattress
found at
Green Home
is naturally fire resistant, meaning that no chemicals were used when spraying it down with fire retardants. These mattresses range from $950 to $1,650, depending on the size.
Naturepedic
makes eco-friendly mattresses in its Chagrin Falls, OH, factory. Parents and grandparents founded this company to give their children safe, comfortable mattresses to sleep on — ones made without harmful chemicals, allergenic materials and third-party testing. The company also claims to use "natural, organic and renewable materials wherever possible." As with any product, get to know these mattresses on your own before spending your hard-earned dollars. Mattresses are definitely an investment, so do your homework!
What will you do with your old mattress?
Recycle it! By using 1-800-RECYCLING's
quick recycle search
, you can find a place to safely recycle your old mattress. Just enter your ZIP code to find your closest locations. A
1-800-GOT-JUNK?
crew will come pick up your old mattress, and they will recycle or donate it whenever possible.
EcoHaul
takes large and small items from your house, and specializes in placing items for reuse, recycling and donation. You can even donate a used mattress. Donating to a charity can give your mattress a new life and give someone in need a comfy bed. Call up your neighborhood charities, or national ones such as Goodwill, Salvation Army or a
Habitat for Humanity ReStore
, to inquire about mattress donations.