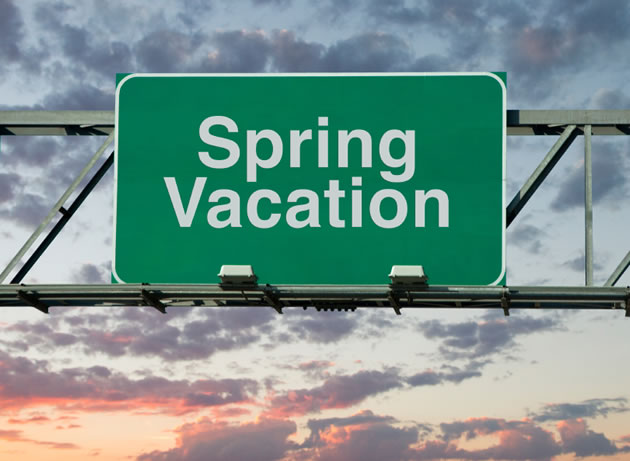 With spring break just around the corner, many students and teachers are exploring destinations to get away from home and see something new. There are plenty of cities that take pride in their eco-friendliness, in the U.S. and beyond. Below are three that come to mind, but there are many other worthy contenders!
Vancouver, BC
Vancouver is filled with green-minded people. Residents can toss coffee filters, food scraps, eggshells, teabags and yard trimmings into city composting carts for collection. Vancouver is working to be the
greenest city in the world
by 2020. North Vancouver, a suburb, is serious about sustainability and its future, as shown in its
100 Year Sustainability Vision
. By 2107, the city's 200th anniversary, North Vancouver hopes to be carbon neutral.
San Francisco
Relax your brain and body at an eco-spa in
San Francisco
. A quick Internet search will tell you there are a wide range of options, but here are two you should look into.
Cavallo Point
is LEED certified, using low-water toilets and efficient showers, and purchases food from local growers whenever possible.
EarthBody
is a day spa that uses sustainably harvested wood for tables, bamboo towels, recycled fabrics and reclaimed furniture, and it has abolished single-use cups and plastic bottles in its facility. The spa also uses organic and natural products for its treatments. If you're looking for something outside of the box, check this out: a Buddhist practice center called Green Gulch Farm Zen Center just north of San Francisco in Marin County's Muir Beach.
Guest retreats
at the center last Thursday through Sunday and include a full day of meditation, walking meditation, work meetings and three vegetarian meals. There's an organic farm, an organic garden and a watershed on site. There is no cell phone service, so guests can enjoy some time off the grid with their toes in the grass. It's affordable, too, at $60 a day, including meals and tax.
Copenhagen, Denmark
Copenhagen
is a beautiful city that is focused on conservation. At
Visit Copenhagen
, there are tips on how you can be a green tourist in the city, touching on points such as green shopping, eco-conscious restaurants, farms and eco-villages and green transportation. The city is pushing to be carbon neutral by 2025. Copenhagen also comes in third on Treehugger's Top 11 Bike Cities list. (U.S. cities on the list include Portland; San Francisco;
Boulder, CO
; and Davis, CA.)
Staying green on the go
When you're traveling (or purchasing anything), you make choices on where to stay. Most travelers' choices normally revolve around what hotel is least expensive. But now there is a way to tell if your hotel of choice has sustainability in mind. Check out
this article
on the Green Key Eco-Rating Program. Then you can search hotels and find their eco-ratings
here
. Finding a hotel with a centralized location is also important, especially if you will explore the new city via foot, bicycle or public transportation. Call ahead and ask how easy it is to get to a bus or subway station from the hotel. Do your research ahead of time to find restaurants that support local growers and serve organic foods. If you're visiting a major city, this will not be too difficult. If the city has a weekly farmers market, visit and ask about eco-friendly places to eat. Locals always have the best suggestions.
Have an eco-vacation in your own home
For those that don't have the resources to travel, planning an eco-project in your own home can be just as rewarding and fun. During your break, you could plant a garden, start a compost bin or get crafty with recycled materials!