Can you sense it? Have you noticed the reinvigorated auto industry? Did you take note of the much improved gas mileage and eco-friendliness of new models? If you are aware of such nuances, then the good ol' boys of the Motor City are doing a great job reinventing the car. They're pushing environmentalism fringed with patriotism. A stellar example:
General Motors
is crafting new rides fraught with recycled ideas, literally. This 103-year-old automaker is championing a newfound ideology with the all-new American car. The irony, of course, is that many parts of brand-new models are not new at all.
GM
is finding new ways to use old things when making its next line of automobiles. The headline-grabbing Chevrolet Volt has been discussed, debated and marketed for its revolutionary part-electric, part-gasoline engine system. But GM is trying to prove its sustainable efforts go beyond just a power plug.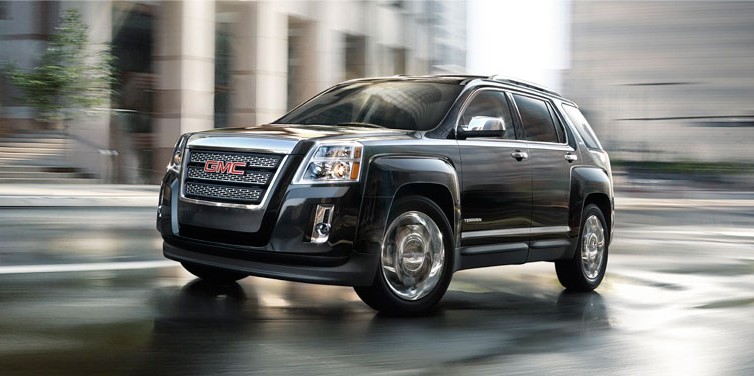 In fact, GM took leftovers from one of America's worst environmental disasters, the BP oil spill in the Gulf of Mexico, and surprised the world by utilizing oil-soaked booms as auto parts for the Volt. According to an article from
Wired
:
About 100 miles of oil-drenched boom material used to contain the BP spill in the Gulf of Mexico is being used to make plastic parts for the Chevrolet Volt. General Motors said it is recycling enough material used off the coast of Alabama and Louisiana to produce more than 100,000 pounds of plastic resin.
These booms are estimated to be used on the first year's supply of 10,000 cars as deflectors that direct air around the radiator.
According to Green Diary
, the "deflectors constitute 25 percent plastic boom, 25 percent recycled tires, 25 percent packaging plastic and the remaining 25 percent are extracted from polymers and post-consumer recycled plastic." Please stop and take a minute to realize how monumental this is. One of America's most iconic companies, which was all but dead a few years ago, is now fully revived and intensely using recycled material as a new manufacturing strategy — material that was crucial for stopping catastrophic environmental damage, no less! OK, great, let's continue. The Chevy Volt might not be the right car for everyone, in which case GM is further utilizing recycled materials for various other models. The 2010 Buick LaCrosse features components in the headliner made from cardboard. The Chevrolet Equinox of the same year utilizes fibers from the kenaf plant in its headliner. The GMC Terrain, however, might be the one most popularized for its recycled components, and for good reason.
Auto Motto
states that the use of recycled materials actually makes the Terrain more energy efficient and cost productive. Recycled materials are lighter, and thus require less fuel to transport. Here is what the article mentions about the Terrain:
Recycled textile insulation and plant fiber-reinforced ceiling liner act as a sound barrier from external noise. The air baffles are made using post-industrial scrap and mixing it with old tires while recycled plastic from bottles is used for the grille frame.
These aren't your parent's American-made autos. Today's carmaker is dancing with conservation and efficiency when designing its new lines. Gone are the days of "bigger is better," where gasoline consumption was an afterthought. Today, GM is one car company taking a step in the right direction. The company is taking us down a path that weans consumption of resources and promotes more earth-friendly autos. After all, you have another 7 billion people on this planet to share with, and companies like GM are starting to realize that.
Want to know more about GM's sustainability efforts? Michael Robinson, GM's Vice President of Environment, Energy, and Safety Policy, appeared on the Green is Good radio program in June 2011. Listen to the show here.