Approximately eight computer or video games are sold every second. Luckily, Gazelle has an impressive recycling program in place for unwanted games and consoles.
'Tis the season of giving, but when the New Year comes around, many of us clean out our homes to make room for new gadgets and other fun items. With technology moving at such a fast pace, we find ourselves upgrading and constantly trying to keeping up. One of the largest sectors in this industry, purchased not just during the holidays, but year-round, is computer and video games. According to the Entertainment Software Association, eight computer and/or video games were sold on average every second of every day in 2010, equaling a total of 257.2 million for the year. And this number is only increasing. According to PricewaterhouseCoopers, the North American video game market will continue growing by approximately 5% annually through 2015. Are you giving or did you receive gaming devices or games this holiday season? If so, what happens to the old ones? Surely there are games that aren't played anymore, and of course are frequent console upgrades as well, so it's time to clean out. But before you put them on the curb, you must check out
Gazelle
. As we've mentioned previously, Gazelle is a "
reCommerce
" business that buys and recycles used electronics. The company accepts more than 250,000 products, gaming consoles and video games included.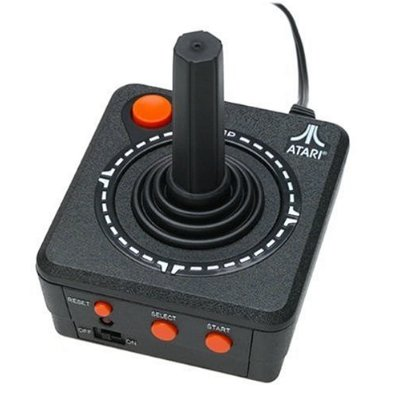 Since its inception, Gazelle has kept more than 300 million tons of electronics out of the landfill. The company believes that recycling starts with reuse and works to extend the lives of our used electronics by selling them through retail and wholesale outlets. Thankfully for us, the process is quite easy. Simply click on the category that you want to recycle, choose your item, and Gazelle will tell you how much it's worth. Payment is made to you via three options: Amazon gift card (which comes in handy this time of year), a check or PayPal payment. Unfortunately for us, the Atari Flashback isn't worth anything, but Gazelle says to ship it off anyway and it will recycle the console responsibly for us. Come 2012, when you're basking in your newest pixelated adventure and getting ready to clean out, remember Gazelle. The company has grown to be the nation's largest electronics reCommerce company, saving more than 100,000 gadgets each year. So, why are you pitching those electronics when you can get paid good money for them?