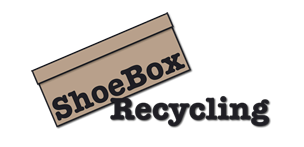 The devastating wake left behind Hurricane Sandy changed the lives of millions of people across the Northeast. We at
ShoeBox Recycling
felt that it was time to act on behalf of our neighbors to the north. Since we are a textile recycling company, it was only natural that we reach out to see if we could offer clothing, shoes or other essential items. However, we have learned that too often donations of textiles tend to create a massive surplus and actually lead to more problems down the line. Social media provides the perfect tool to reach out to people across the country and call them to action at the same time. By engaging our followers and their friends on Facebook, we can share the important message about the need for shoe recycling, while at the same time raising money for those in immediate need.

Therefore, in honor of
America Recycles Day
and in the spirit of
Thanksgiving
, ShoeBox Recycling will be donating $1 for every new Facebook "Like" received until the end of the month to the Red Cross for those affected by Hurricane Sandy. At the end of the month, ShoeBox Recycling will match the donation made by those new likes (i.e., 500 likes = $1,000).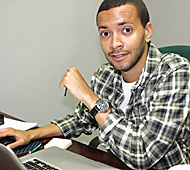 ShoeBox Recycling is a recycling company first and foremost, so we also encourage you to recycle shoes. For every new person who Likes the
ShoeBox Recycling Facebook page
and contacts us to "
Act As One
" and recycle shoes, a donation of $3 will be made. These donations will also be matched at the end of November (i.e., 500 Act As One recyclers = $3,000).
Ben Bowens is a former Web journalist with a certifiable digital addiction. In 2012, he joined ShoeBox Recycling with the goal of connecting the world through something as simple as shoe recycling. His "sole" purpose in life is working hard to find creative ways to bring people together.