Background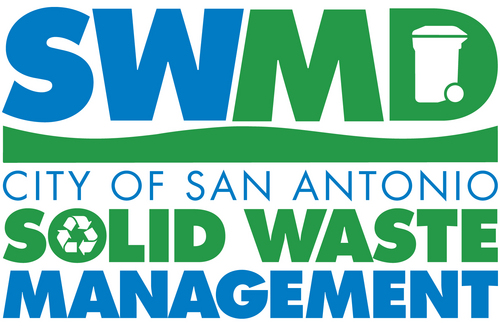 San Antonio (pop. 1,382,951), is the nation's seventh-largest city and Texas' second largest, behind only
Houston
. Accordingly, a fantastic single-stream curbside recycling program is available in the fast-growing Alamo City utilizing blue roll carts. The city has set a 60% recycling rate goal in its sights by 2025. As of 2010, the city was recycling at a rate of 18%, but that number is on the rise.
Materials recycled
Paper
Including office paper, newspaper and inserts (ad circulars), magazines, catalogs, junk mail, envelopes, carbonless paper, flattened cardboard, dry goods packaging, file folders, non-metallic giftwrap, paperback books, paper bags, milk and juice cartons, paper towel/toilet paper rolls and phone books.
Plastics
Plastic items numbered 1 through 7, excluding plastic bags, Styrofoam packing peanuts and toys.
Metals
Including aluminum cans, aluminum trays, steel cans and empty aerosol cans (remove the nozzle). Metal lids are OK.
Glass
Including all glass bottles and jars. Lids are OK.
Frequency
Curbside recycling pick-up occurs on a weekly basis. Carts must be placed curbside at least 5 feet from any obstructions by 7 a.m. day of pick-up. A collection schedule is available
online
.
Other programs
The San Antonio Solid Waste District operates two household hazardous waste facilities that accept leftover household chemicals: a year-round facility at 7030 Culebra Rd. (open Fridays, from 7 a.m. to 4 p.m., and Saturdays, from 8 a.m. to 3 p.m.) and a facility at 1800 Bitters Rd. that is open only for
scheduled seasonal events
.
More information
Visit the
City of San Antonio Recycling Collection website
for more recycling program info.