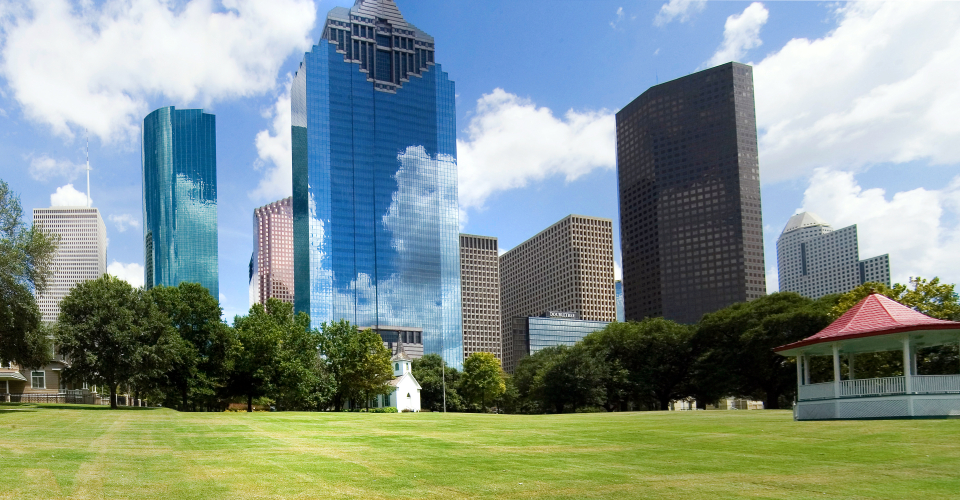 Throughout the month of April, numerous organizations are hosting Earth Day celebrations and activities that will give
Houstonians
the chance to get outside, learn about sustainability and enjoy the beauty of nature.
Sponsored by Air Alliance Houston and Waste Management
Where:
Discovery Green
, 1500 McKinney St., Houston, TX 77010
When:
Sunday, April 14, 2013, from 11 a.m. to 5 p.m.
What:
Earth Day Houston, held since 2008 at downtown's Discovery Green, is the city's largest Earth Day celebration. The free festival includes activities and informational booths sponsored by a wide range of Houston organizations, companies and nonprofits. All the excitement is broken down into several thematic areas:
Air Zone: The Texas Commission on Environmental Quality and the City of Houston's Bureau of Pollution Control and Prevention will have information and activities on monitoring air quality and the use of nontoxic chemicals.
Land Zone: Learn about composting, wildflowers and forestry with the Texas Parks and Wildlife Department. There will also be a tree maze.
Water Zone: The Bayou Preservation society will be teaching festival goers how to use rain barrels and native plants to conserve water in gardens, and kids can take a canoe ride on Discovery Green's Kinder Lake.
Sustainability Zone: Visitors can learn about cutting-edge sustainable technologies being developed at the University of Houston Energy Center and also visit with local honeybees.
Wildlife Habitat Zone: Explore local flora and fauna with the Texas Wildlife Association, Houston SPCA and the TWRC Wildlife Center.
Healthy Living Zone: Play games, taste healthy, delicious recipes and learn what can be done to prevent heart disease with the Wellness and Prevention Program from the Methodist DeBakey Heart and Vascular Center.
Kids Zone: Kids can get a free reusable shopping bag when they bring in five plastic, single-use bags. The Houston Children's Museum will also have games and activities.
The festival will also include an exhibition of environmentally themed paintings and drawings from the Earth Day Art Contest for third through 12th graders (the winning pieces will be auctioned off on April 25). All proceeds and donations from Earth Day Houston events will go to Air Alliance Houston, a nonprofit that works to reduce air pollution in the Houston region.
Where:
Children's Museum of Houston
, 1500 Binz St., Houston, TX 77004
When:
Saturday, April 20, 2013, from 10 a.m. to 6 p.m.
What:
For Earth Day, the Children's Museum of Houston wants to help kids make a difference through environmental education. The Earth Day Extravaganza will include arts and crafts, free seedlings and special exhibits on recycling and clean energy. The event is included with the cost of admission to the museum ($9/person).
Where:
Mercer Stadium, 16403 Lexington Blvd., Sugar Land, TX 77479; and Sugar Land Town Square, 15958 City Walk, Sugar Land, TX 77479
When:
Saturday, April 20, 2013, from 10 a.m. to 6 p.m.
What:
The city of Sugar Land will kick off its annual Reduce, Reuse, Recycle and Rock event with a recycling collection at Mercer Stadium between 10 a.m. and 3 p.m. Along with common recyclables like glass, plastic and cardboard, attendees can drop off household electronics, clothing and hazardous materials such as batteries, oil and fluorescent light bulbs. After dropping off their recycling, everyone can head over to the Sugar Land Town Square for activities, games and musical performances.