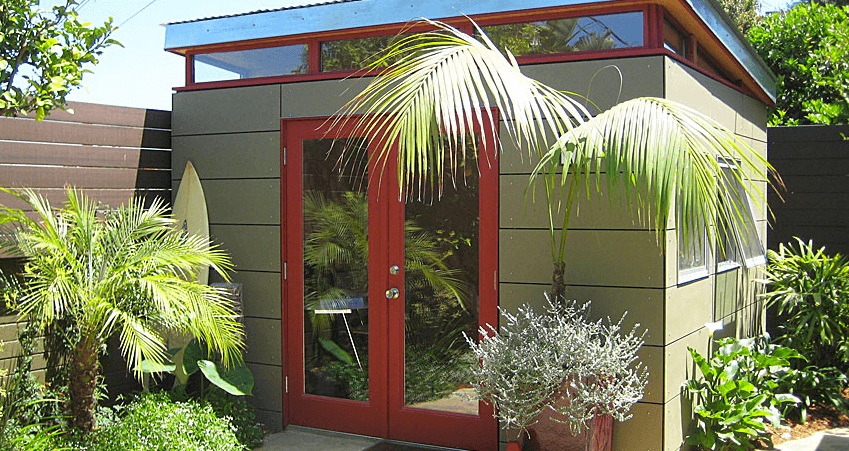 I have a dream to have a space of my own. This dream space would contain all my art supplies and my writing supplies, and when I put something away, it would be in that same spot when I returned. I confess, I don't believe this dream will come true anytime soon, because my family has chosen to live in a very cozy (i.e., tiny) home and there isn't any extra space for a dedicated art/writing studio. But, I recently I found the space of my dreams,
Modern-Shed
. Now I'm thinking outside the house. Not only can Modern-Shed make my dream space a reality, but the company can also do it in an eco-friendly way. The company's primary objective is to make smart decisions about materials and smart use of space. Here are a few sustainable features that are standard at Modern-Shed:
Modern-Shed uses engineered products such as HardiePanel (paneled siding), gluelam (laminated timber) and oriented strand board that are resource conscience and considered more sustainable than traditional materials.
Modern-Shed offers denim insulation, which contains 85% post-industrial recycled fibers.
The structures are often installed with GreenGrid roofs, a modular roof system of vegetation that reduces energy costs, regulates structure temperature and helps manage rainwater runoff. See greengridroofs.com for more information.
Modern-Shed assures 70% certified materials by the Forest Stewardship Council, which certifies wood and materials that have been produced using high environmentally conscious standards.
Structures manufactured with structural insulated panels are also available. Sandwiching expanded foam between oriented strand boards provides increased thermal protection and improved strength and durability over conventional construction.
3Form resin panels are another option. 3Form takes responsibility for its products over their entire life cycle. Its Reclaim program reuses and recycles materials removed from installations or panels damaged in production. It is a bidirectional process that prevents panels from entering the landfill and extends their useful life.
The sheds are small, efficient spaces that are well insulated and energy conscious, requiring very little energy to heat or cool.
Modern-Shed uses durable materials like aluminum, galvanized metal and concrete-based siding that offer longer life and lower maintenance.
All standard finishes have low VOC content. The exterior paints are all water based and the interior clear shellac is a renewable, eco-friendly product.
What are you waiting for? Start planning the fully customizable, efficient building of your dreams! Base prices start at $8,995 and up depending on configuration.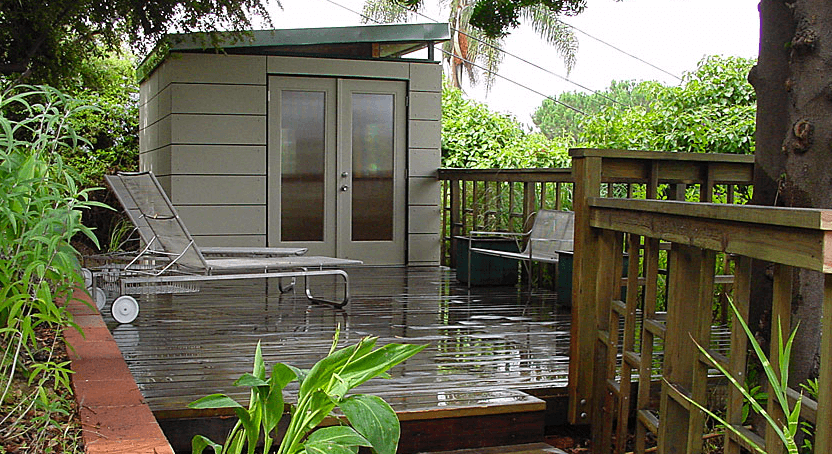 For more information about Modern-Shed or to download a digital catalog of your own, visit
modern-shed.com
.