Chipotle Mexican Grill
keeps sustainability at the forefront of all of its business decisions, from how its restaurants are designed and constructed and how its packaging is sourced, to employee uniforms and composting and recycling programs. Chipotle also aims to avoid food waste by donating leftovers to
Harvest Program
.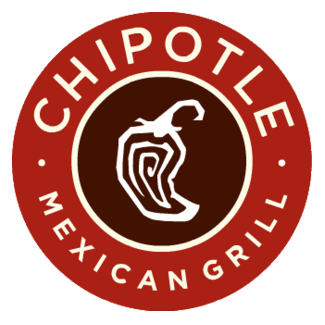 Chipotle, which was founded in 1993 and is based in Denver, has in-store recycling programs in more than 300 of its restaurants (typically for glass bottles). In 2009, the company opened a restaurant in Gurnee, IL, that features a 6-kilowatt wind turbine that provides an estimated 10% of the restaurant's electricity. The restaurant, located adjacent to the Gurnee Mills mall, is the
first standalone restaurant
to achieve LEED Platinum certification from the U.S. Green Building Council. Some of the other LEED features of the Gurnee restaurant:
LED lighting
Water-saving faucets and toilets
Energy Star-rated kitchen equipment
A 2,500-gallon underground water cistern to harvest rainwater
The store is landscaped with native plants, which are irrigated with the water captured in the cistern.
The store's parking lot asphalt reflects the sun's heat instead of absorbing it.
The Chipotle restaurant in
Minnetonka, MN
, is now also registered with the USGBC. In April 2013, three New York City Chipotle Mexican Grill restaurants joined more than 100 restaurants in the Big Apple to participate in Mayor Michael Bloomberg's "
Food Waste Challenge
." The challenge is a new program designed to reduce the amount of organic waste sent to landfills and the greenhouse gases that waste produces. The program will help New York City meet its goal to divert 75% of solid waste from landfills by 2030. Chipotle and the other participating restaurants have pledged to reduce 50% of the food waste they send to landfills through composting and other waste prevention plans. Other ways Chipotle embraces sustainability:
Chipotle's salad bowls and napkins are made from 93% recycled newspaper, which also makes them compostable. Please note: The salad bowls are lined with PET for safety reasons, and this liner must be peeled off before composting.
Chipotle saves more than 22 million gallons of water per year by using 100% recycled content in its napkins.
The aluminum lids used on Chipotle's salad bowls are made from recycled beverage cans.
Chipotle partnered with sustainable clothing company Loomstate in 2010 to make organic uniforms for its employees.
For more information, visit chipotle.com.