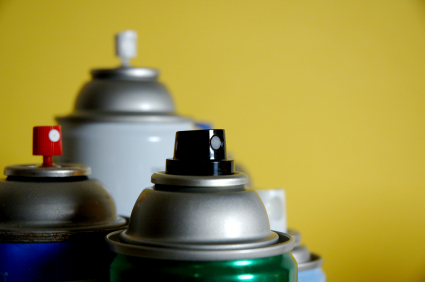 Browsing through an assortment of common household items, one may notice aerosol cans as a common packaging item. Although this item was once considered nonrecyclable,
Recycle Aerosol
provides a disposal service to approved participating companies. The Bells, TN, processing center, which began operation in 1988, is the most sophisticated and complete aerosol recycling center on the market today. Processing upwards of 270,000 cans day, Recycle Aerosol never treats any single part of the aerosol as waste. Recycle Aerosol is committed to reusing or recycling 100% of an aerosol, including the can, its plastic cap, the propellant and, of course, the product inside. Understanding that every customer may have different needs, Recycle Aerosol accepts a
wide range of aerosols
. Through its 
zero-waste processing
initiative, Recycle Aerosol excels at assisting companies achieve and comply with 100% landfill avoidance.
Challenges recycling aerosols
Recycle Aerosol states that it is not able to process mixed, used aerosols because  a minimum amount of the same product must be gathered in order to purify the content inside for reuse. As a part of Recycle Aerosol's product review process, experts determine if aerosol components can be reused and recycled safely through a chemical analysis. If a product does not make the cut, the manufacture is given the opportunity to take back its propellant or other chemical ingredients for reuse in production.
Recycling aerosols at home
From a consumer perspective, aerosol recycling can be simple or rather difficult depending on local recycling policies. As part of our consumer responsibility, it is up to us to find local recyclers that can safely recycle this type of packaging. In larger cities like New York,
San Francisco
and 
Los Angeles
, empty aerosol cans are recycled right at the curb. However, many communities both large and small still do not offer this service. Check with your curbside recycling service to see if aerosols are accepted at the curb.
Recycling aerosols at drop-off facilities
When in doubt, 1-800-RECYCLING provides readers with an up-to-date recycling location search engine. Simply enter your ZIP code
here
to find a nearby facility to drop off your empty aerosol cans for safe recycling.