Searching for the "right" choice when it comes to updating or remodeling your roof can be a complex and pricy process. What many consumers do not realize is that there are many earth-friend and energy-efficient ways of completing this task while adding a sustainable value to their property. Check out a few American companies that manufacture sustainable roofing options.
Titan MFG Roof Systems — Elegance that endures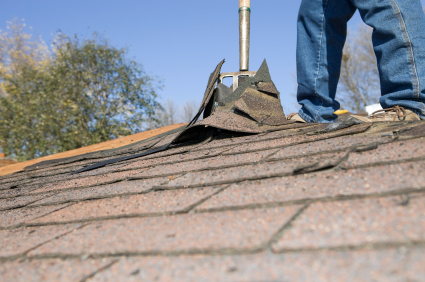 This
Orlando, FL
-based manufacturer sets a new standard when it comes to re-roofing a commercial or residential property by offering sustainable products and services to homeowners, developers and architects. According to
Titan MFG Roof Systems
, it is estimated that 10% of landfills consist of roofing waste. With this staggering statistic, recycling old roofing is definitely a must. Because asphalt shingles and cedar shakes account for a large portion of a roof's makeup, their shorter life cycle requires property owners to re-roof on a more frequent basis. A growing trend in the current marketplace is using recycled materials for commercial or residential roofing. Titan MFG Roof Systems is an important component of the roofing industry and offers
products
like Titan's Old World Spanish, Titan Shake, Titan Old World Slate and Titan Slate, which provide a natural appearance of slate, shake and clay tile without the weight. In turn, Titan's products are manufactured cheaper than products made from recycled materials, making this a more affordable option for consumers.
GAF – quality that you can trust
While many builders are focusing on "going green," North America's largest roofing company,
GAF
, proudly promotes its sustainable successes. Located in Wayne, NJ, GAF believes that everything counts in building, from the raw materials to the final product. GAF services contractors, architects and everyday residents by offering an easy way to search for the
nearest GAF certified dealer
. According to GAF, asphalt is America's most recycled material. After dismantling and breaking down materials that once composed a roof, 92% of these products are remade into pavement to serve as America's roadways. Using the latest technologies, GAF makes strategic efforts to abide by a zero-waste-to-landfill policy. GAF's manufacturing process allows for a lighter and stronger material. In addition, fuel consumption is much lower due to lighter product weight. Finally, when it comes time for construction, GAF's roof materials are tough, granule adhesive, wind uplift resistant, flexible and fire resistant.
Tremco – Roofing & Weatherproofing Peace of Mind
Tremco
, based outside of
Cleveland
, assures the highest health, safety and environmental standards when considering its customers, contractors, employees and community. Although this company offers traditional roofing solutions, Tremco prefers to think outside the box. Carrying a LEED certification, Tremco offers vegetated roofing, BioTray systems and photovoltaic systems. A
vegetation roofing
solution consists of protective waterproofing assemblies, integrated leak detections and wide variety of plants to address various sustainability and facility operations. Because vegetated roofs retain little heat, this roofing option will not raise building temperatures, therefore lowering energy costs. In addition, roof life is extended due to superior protection from the effects of weather.
BioTray systems
 are another alternative, providing soil depths of up to 18 inches, which allows for a more diverse plant palette. BioTrays are designed to be more flexible to meet the uniqueness of all roofing designs including sloped or flat roofs. Plus, installation is a piece of cake, because the trays are already grown and can simply be fitted into place. This roofing alternative not only increases energy efficiency and beauty, but also saves time and energy during the installation process compared to other roofing options. Finally,
photovoltaic technology
 provides power through solar cell devices that convert sunlight into direct electricity. When this technology is grouped together, their electrical configuration can be used for a number of electrical loads. Installing this system can not only reduce overall utility costs, but can also provide state or federal tax incentives. California, Hawaii, New York, Illinois and New Jersey are states currently offering tax relief or rebates for photovoltaic systems. As consumers look further into how they may want to go about their next roofing project, there are a variety of ways to be green without spending a fortune. While vegetation roofing, BioTray systems or photovoltaic technology may not be for everyone, these practices are certainly gaining popularity in the commercial and residential markets. Before re-roofing your property, consider the more sustainable options first and see how you can go green overhead.