One of the original faces of the Big East Conference,
Villanova University
is an East Coast basketball mainstay despite not fitting the typical mold of large public institutions with huge undergraduate enrollments. No, Villanova is a private Roman Catholic university with just 6,400 undergrads located in the village of Villanova, PA, about 20 miles northwest of
Philadelphia
.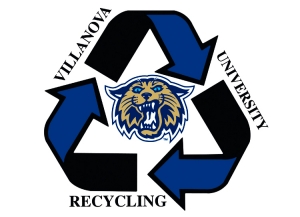 The home of Villanova hoops — both the men's and women's Wildcat teams — is the 6,500-seat Pavilion, recognized for its hyperbolic paraboloid roofline, but known for its raucous student section, which itself seats more than 2,000. The Pavilion opened its doors in 1986, just one year after Villanova upset Georgetown to win its only NCAA championship in one of the most historic college basketball games ever played. Villanova continues to make a name for itself on the court today. The men's squad is currently just outside of the AP top 25 poll, but that could certainly change as the season progresses. Courtside, the university is also a recycling winner. Villanova has put a number of measures in place to ensure that waste is dealt with in the proper manner. Ric Laudenslager, Villanova University Recycling's Recycling Coordinator, says that recycling measures are currently in place at the Pavilion and Villanova Recycling has plans to spread awareness and raise recycling rates. "We have had a recycling program in place for events in the Pavilion for the past couple of years where we recycle bottles and cans," Laudenslager says. Collecting bottles and cans from crowds of 6,500 strong is terrific, but, taking it a step further, the recycling bins themselves are a fantastic example of reuse. "The bins that we use for the Pavilion and for [Villanova's] other athletic areas were provided by Coca-Cola," Laudenslager explains. "These bins were old syrup containers that Coca-Cola used that are now being reused for recycling."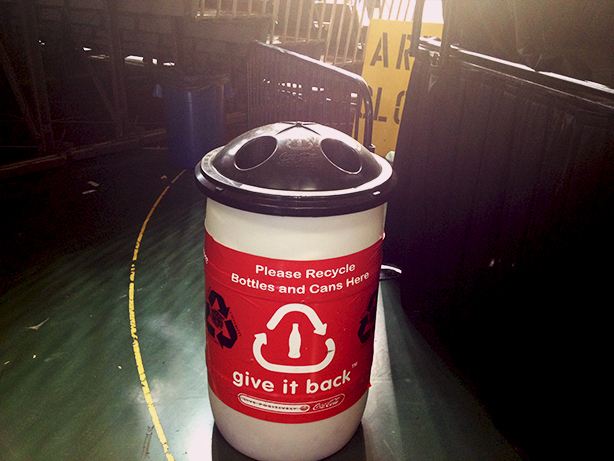 Laudenslager goes on to say that recycle bins are placed throughout the Pavilion next to all trashcans and are bright and clearly marked, helping Wildcat fans make responsible waste decisions in the arena's concourse area. Still, Villanova's Athletic Department continues to examine ways to green the school's athletic events. One new initiative that is just underway is athletic eco-rep program, where a committee will address sustainability issues within athletics. Laudenslager says recycling and waste generation will be a main focus of the committee, and waste and recycling at the Pavilion is an integral part of those plans as well. Though waste diversion rates currently are not calculated for individual buildings on campus, that could one day change if the right measures are in place. "We would be open to the prospect of tracking our waste diversion at basketball games if the process was manageable for all the parties involved and [if we can] get accurate enough numbers to make it worthwhile," Laudenslager says. In the meantime, Laudenslager and Villanova Recycling has its hands full helping to promote the sustainable lifestyle across Villanova's beautiful 254-acre campus. Recycling outreach will continue to students, faculty and Wildcat fans, as Laudenslager notes that recycling handouts are available around campus, and the
Villanova Recycling website
is a fantastic resource to learn more. With the new eco-reps program just firing up, expect to hear more about the recycling advancements at the Pavilion and other Villanova athletic facilities in the near future.
Villanova Pavilion recycling resources
Twitter:
@NovaAthletics
Facebook:
Facebook.com/VillanovaAthletics
The Pavilion website
Villanova University Recycling website