Go Recycle Now
is a recycling service provided in the Compton, CA; Commerce City, CO; Springfield, IL;
Louisville, KY
; Morrisville, NC;
Philadelphia
; and Kent, WA, areas that is managed by
Appliance Recycling Centers of America, Inc
. (NASDAQ:ARCI). Proper appliance recycling prevents millions of tons of carbon dioxide-equivalent (CO
2
eq.) greenhouse gases from entering the atmosphere:
Indirectly by reducing the energy consumed by older energy-guzzling appliances and by creating new raw materials for manufacturing; and
directly by preventing the release of refrigerants and foam-blowing agents into the atmosphere.
Once an appliance is dropped off, ARCA's processing technicians are trained to identify hazardous components in all makes and models of the appliances that are recycled. Technicians remove refrigerator panels to perform a thorough inspection, ensuring that all harmful components are found and removed.
Refrigerants (HFC, CFC or HCFC), including those used as blowing agents in rigid polyurethane insulation, are collected and reclaimed or destroyed in an environmentally sound manner.
Capacitors suspected of containing PCBs are destroyed at a licensed and permitted hazardous waste disposal facility.
ARCA also recycles the ferrous and nonferrous metals, evaporators, fan motors, compressors, glass (whenever possible), drawers, crispers and other plastic pieces.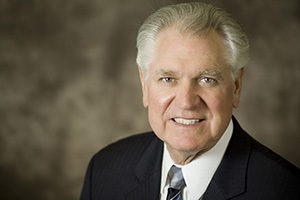 ARCA has developed equipment, processes and systems to lessen the negative impact of appliance disposal on the environment. You can rest assured that all appliances are properly and permanently removed from service and never resold. Contractors that choose to resell or export used appliances damage the impact of energy-efficiency initiatives and the environment. Make the right choice… Go Recycle Now!
Edward R. (Jack) Cameron, President and CEO of ARCA, has overall responsibility for ARCA's recycling and retail divisions. Jack also directs energy-efficiency program sales and contracting.