Background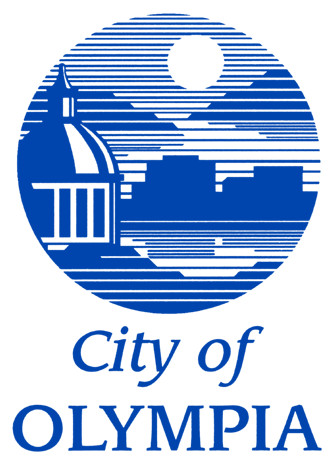 Olympia, WA (pop. 47,698), the proud capital of Washington State, is located in between
Seattle
and
Portland
at the southern end of the Puget Sound. Though Olympia is much smaller in size than these bookend cities, it has a sophisticated curbside recycling program — one which offers Olympians a choice of 35-, 65- or 95-gallon single-stream roll carts. As well, Washington's E-Cycle program ensures that residents have convenient electronics recycling options.
Materials recycled
Paper
Newspapers and inserts, magazines, catalogs, paperback books, corrugated cardboard, office paper, egg cartons, paperboard (including frozen food boxes), drink cartons and aseptic cartons are accepted. Remove and trash lids and caps.
Plastics
Plastics bottles (8 ounces and larger), plastic jugs, plastic tubs (no clear tubs), buckets and rigid plant pots are accepted. All items must be rinsed. Remove and trash lids and caps.
Metals
Aluminum cans, tin/steel cans and metal pots and pans (no lids) are accepted. All items must be empty and rinsed.
Glass
Clear, brown and green beverage bottles and food jars (emptied and rinsed; no lids) are accepted.
Frequency
Curbside recycling pick-up occurs biweekly based upon location in the city. Carts must be at the curb no later than 6 a.m. on collection day to ensure pick-up. Carts should be 3 feet from any obstructions with the handle facing the property. A collection schedule is available
online
.
Other programs
Compostables are collected at the curb every other Monday in approved compost bags or 35- or 95-gallon roll carts. Accepted items include grass, shrubs, limbs, flowers, leaves, potted plants, untreated lumber, paper plates, napkins, shredded paper, pizza boxes, coffee grounds and filters, tea bags, meats, bones, eggshells, veggies, fruits and other food items.
Washington State's E-Cycle program requires that manufacturers of televisions, desktop computers, laptops, monitors, e-book readers and portable DVD players provide local collection sites for residents to recycle these items. The Olympia region is home to a number of these e-waste drop-off locations:
Goodwill retail store, 1145 Galaxy Dr. NE in nearby Lacey
Goodwill retail store, 400 Cooper Point Rd. SW
Goodwill retail store, 4800 Yelm Hwy. SE in Lacey
Goodwill Donation Station at the Thurston County Waste and Recovery Center, 2418 Hogum Bay Rd. in Lacey
Goodwill Donation Trailer, 901 Algers Dr. NE in Yelm
Midway Recovery, Inc. 638 Durrell Rd. SE
Value Village, 604 Sleater-Kinney Rd. SE in Lacey
Thurston County (which includes Olympia and surrounding cities) offers its residents a free household hazardous waste collection program at the
HazoHouse
at the Thurston County Waste and Recovery Center (2418 Hogum Bay Rd. NE in Lacey). More than 60 HHW items are collected here. Hours are Monday, Tuesday, Friday, Saturday and Sunday, from 8 a.m. to 5 p.m. Recycling locations for other hard-to-recycle items can be located using Thurston County's
"Where Do I Take My…?" tool
.
More information
Visit the
City of Olympia Garbage and Recycling website
for more recycling program info.