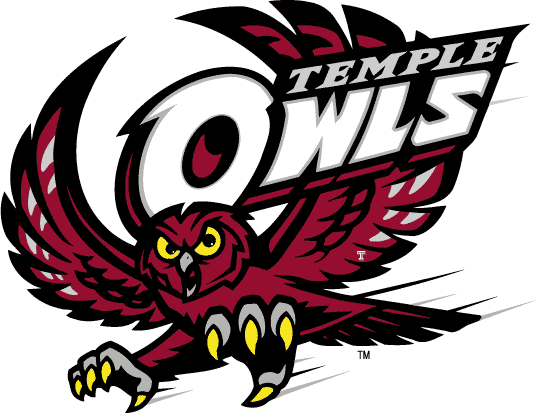 At the corner of Montgomery Avenue and Broad Street in
Philadelphia
's north end stands the Liacouras Center,
Temple University
's all-purpose 10,200-seat arena. Since being erected in 1997, the arena has been home to men's and women's Owls basketball, as well as the school's women's volleyball team and an array of concerts, traveling productions, dramatic presentations, speaking engagements and Temple's convocation ceremonies. The arena's calendar stays mighty full even as basketball season has come to a close. The Owls men's team's season came to a close this week, but a spring and summer calendar full of events will keep the arena's operations team busy. Recently, Craig Jankowski, the Liacouras Center's Director of Operations, spoke to us about the well-oiled machine that is the arena's recycling and composting program. Whether the Owls are on the hard court or a band is on campus for the evening, waste minimization is on Jankowski's mind before, during and after the event. The most important aspect of the arena's recycling program is ease of use. Around the Liacouras Center concourse areas, recycling bins (for aluminum cans and plastics) and trashcans stand side by side so that patrons can make quick, simple, responsible waste-diversion choices. "We have a single-stream recycling system set up in the building," Jankowski explains. "We also have a cardboard baler so that we can make bales and save some space in [the arena's] recycling dumpster." Interestingly, that on-site baler is both a help and hindrance for the operations team, as it clears space, but also makes tracking waste diversion rates rather difficult. "We don't keep diversion statistics because we do not have the compactor pulled after every event," Jankowski says. "We try to only pull the compactor when it is full so that we can save on our trash costs." One area of conserving innovation is kitchen and concession stand waste. All plates, cups and utensils used in the arena are sugar cane and starch based, lending to easy composting. In both of these areas of the arena, all leftover cooking oil is recycled. Any food waste in the concession stands and catering areas is composted. As the school year enters the final stretch and the Owls migrate from the arena for another offseason, Jankowski wants to remind patrons of these and other sustainable efforts going on around the arena. Be sure to check out the
Liacouras Center's sustainability page
for the latest information.
More Liacouras Center recycling information
Twitter:
@liacourascenter
Facebook:
facebook.com/LiacourasCenter
Liacouras Center website