In the 1800's New York City's waste removal system was to put all the city's garbage on a barge and take it out into the ocean and dump it overboard. A lot has changed since then as NYC edges toward zero waste by 2030. The plan to divert all of the city's waste from landfills and incineration was unveiled in 2013.
The City of New York is learning that it will take cooperation between all involved for the city to meet their zero waste goal by 2030.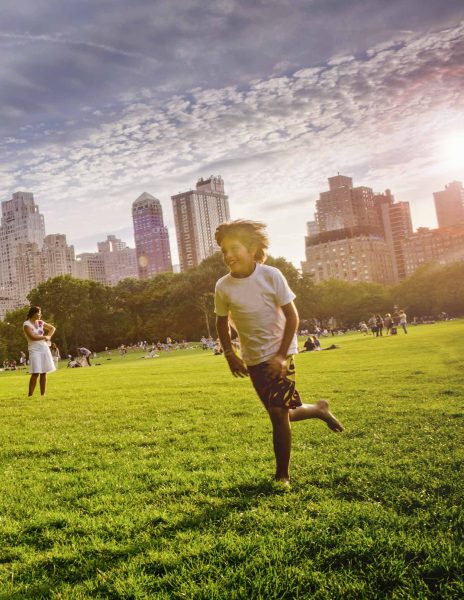 "This is not an easy question, there are cities all over the country that are trying to tackle a zero waste plan to figure out how we're going to do this," said Bridget Anderson, deputy commissioner of recycling and sustainability for the New York City Department of Sanitation (DSNY). "What we're learning is, it's all hands on deck. It's not just one agency that's going to solve this problem, it's really a step-by-step approach."
Let's take a look at how the city is progressing towards the zero waste goal
City officials conducted a "waste characterization study" to get an idea about what was in the local waste stream. This was an important first step toward the zero waste goal for a city of more than 8.5 million people.
What they discovered was that about a third or the city's garbage consisted of materials that already were being accepted for recycling. According to the report, this included "paper, cardboard, rigid metals, glass, cartons, plastics and other materials common to municipal curbside programs."
Armed with that knowledge, the city's first step is to recover those recyclables. NYC is one of the only big cities in the U.S. that hasn't gone to single-stream recycling. They are working towards that because they believe that will greatly increase their collection rates.
Another third of the city's waste stream is compostable materials. The New York City Department of Sanitation (DSNY) has committed to expand organic material collection to all of the city's residents by the end of 2018. According to Bridget Anderson, deputy commissioner of recycling and sustainability for the DSNY, the program is "pretty far along." And, according to Resource Recycling, the adaption of a single-stream recycling program "would also benefit organics collection by consolidating to a three-bin system for recycling, organics and garbage."
The final third is made up of "other" materials. These are materials that either aren't currently being recycled or are hazardous waste, textiles or electronic waste. For the items that don't have a recycling market, the city is looking for recyclable alternatives. To that end, they have instituted a controversial ban of Styrofoam containers.
For the textiles and electronic waste, the city offers two programs that collects these items:
refashioNYC
The refashionNYC program is a partnership between the NYC Department of Sanitation and Housing Works which strives to make donating clothing as easy as possible, through a convenient in-building service. To find out more about the program, visit http://www.housingworks.org/donate/re-fashionyc/.
e-cycleNYC
The e-cycleNYC program is a partnership between NYC and Electronic Recyclers International (ERI). The program provides people in multi-family residential buildings with free, convenient electronics recycling service in their buildings. To find out more about the program, visit https://recyclenation.com/e-cyclenyc/.
To find out more information about New York City and the city's zero waste goal, visit http://www1.nyc.gov/assets/dsny/zerowaste/residents.shtml.