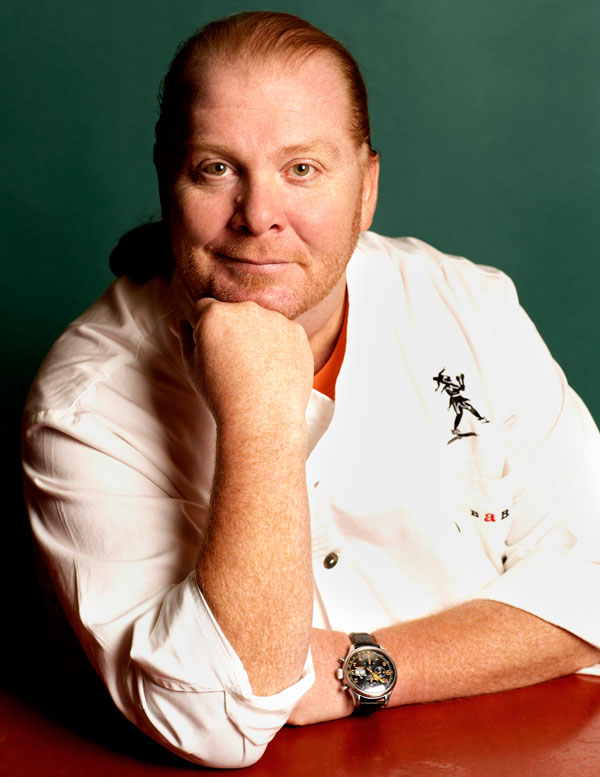 Throughout my entire college and graduate school career, any time that I found myself outside of the classroom I intentionally spent it inside of four-star restaurants. Beyond the scent of good eats perpetually wafting through the air, the humble extracurricular pursuit of waiting on tables enabled me to chisel away at my student loans in record time. I absorbed a great deal of food knowledge during that time period, but I also bore witness to widespread edible waste that was justified due to potential lawsuits. I recall quizzing chefs, managers and even owners as to why they were discarding mass volumes of what appeared to be perfectly good food rather than at least repurposing it or donating it to charities, and I always got the same pat response: "Too much liability… far less risky to just throw it away." Though my days of working the dining room may be long behind me, former University of Arizona anthropologist Timothy Jones claims that on a daily basis,
America's eating establishments regularly dispose of 6,000+ tons of food
, which ultimately contributes to an annual loss of $100 billion. This is just one aspect of the wasteful mentality prevalent in the restaurant industry, but there is a hopeful green light shining on the horizon. The newest crop of conscientious restaurateurs is embracing a far more sustainable attitude, and one in particular who is leading the way is none other than Food Network celebrity-chef Mario Batali. What makes the self-professed "king of cured pork parts" so squeaky green? Take a gander:
Batali's new "Meatless Monday" proponent is now featuring specially created plant-based entrée items in all of his 14 countrywide restaurants, explaining that, "Most people in the U.S. eat way more meat than is good for them or the planet," but since converting an entire nation over toward full-time vegetarianism is challenging, one positive planetary step we can all take is to "focus on a more plant-based diet and support the farmers who raise their animals humanely and sustainably."
Restaurant grease from Batali's Osteria Mozza in Los Angeles is donated to two artisans from Further Products, who refine and transform it into essential oil-scented candles, liquid hand soap and lotion.
Bottled water is no longer offered in Batali's restaurants — the production of the plastic and shipping of the final product both consume vast environmental resources and, despite being easily recyclable, 2.5 million PET empties are discarded every hour across the United States. Instead, they are using in-house triple-carbon-filtered NATURA water systems for an entirely waste-free option.
The chef is working with the Green Restaurant Association to certify all of his restaurants, meaning that his establishments will adhere to more eco-friendly practices across the board, including the installation of water-efficient faucets, implementation of composting/recycling/kitchen grease reclamation programs, banning Styrofoam takeout containers, stocking restaurant paper supplies and stationery that are free of chlorine and made of 100% recycled content, using Xlerator hand dryers rather than disposable towels in bathrooms, using Energy Star appliances and establishing personal relationships with local farmers to ensure sustainable supply of food, among other eco-friendly efforts.
A 12-foot edible vertical garden wall was installed at Batali's Osteria Mozza/Pizzeria Mozza location, courtesy of Greenscaped Buildings, seeded with cabbage plants, various types of lettuce and herbs like mint, rosemary, parsley and sage. The Batali group was so pleased with the results that they've given the thumbs-up to place a second installation at one of their Las Vegas restaurants, with the strong possibility that their remaining restaurants will follow suit.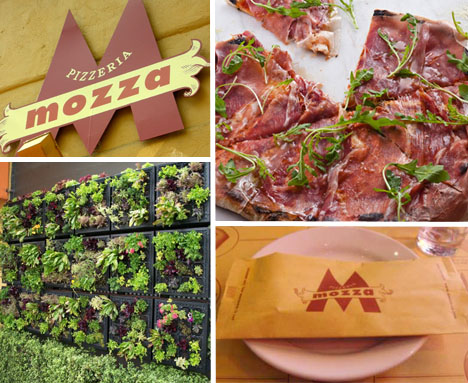 Attention Bobby Flay, Wolfgang Puck, Jamie Oliver, Emeril Lagasse, Rocco DiSpirito, Gordon Ramsay and company: If ever there was a time to follow another chef's footsteps, this would be
it
. We know
that there's a sustainable heart beating inside of all of you, so show us what you've got!