Cell Seattle
is a small electronics recycling company that was formed in 2011 to raise awareness about the environmental impacts of cell phone usage. We have created a sustainable vehicle for
mobile phone recycling
in the Pacific Northwest and beyond. Our passion lies in reducing harmful landfill waste by returning perfectly reusable cell phones and electronics into the hands of end users. We are proud members of the Renton, WA, and Newcastle, WA, chambers of commerce. Since our
last guest blog
for 1-800-RECYCLING, Cell Seattle has been busy carrying out its mission by responsibly recycling more than 400 used cell phones and electronic devices. In total, more than 100 pounds of e-waste has been successfully collected and diverted from landfills. We are also pleased to report that our partnership network has expanded to include nine new drop-off locations, with 12 total now within the U.S. One location is more than halfway across the country from our Seattle base in Pekin, IL. This partner,
Appliance Depot
, specializes in reducing waste by refurbishing old washers, dryers and refrigerators for resale. As partners, we are proving to be a great team when it comes to recycling otherwise discarded household items. As thrilling as it is to be expanding beyond state lines, Cell Seattle has continued to focus on sustainability efforts in our own back yard — volunteering time each month to assist local civic groups and contributing to such projects as tree planting, trail restoration and trash pick-ups.
Dumpster Days
Cell Seattle participated in its first community-wide electronic recycling drive at the Cascade Neighborhood Association's Dumpster Days, this past June 9 and 10, in Renton. The event exceeded our expectations! We planned to be open and accepting trash and electronics from 9 to 5 both days, however, by 1:30 p.m. on the first day, the dumpsters were full. Unfortunately, we did not anticipate having to turn people away, but we are happy to report that 50 cubic yards of household garbage was discarded along with about 20 pounds of electronics diverted from landfills. We definitely picked up some best practices for the second event in 2013.
Homeless in Seattle
Helping to link these otherwise discarded resources to persons in need and those without shelter has also been at the heart of Cell Seattle's vision. In tandem with the
Homeless in Seattle community
, Cell Seattle is currently handing out phones to area citizens and families. Through public donations of used cell phones and accessories, funds are generated to provide prepaid phones topped off with minutes. This program has enabled personal communication links that likely would not have existed otherwise. The gratitude expressed from citizens benefiting from donations is infectious and has bolstered the continuing efforts on their behalf.
K-cups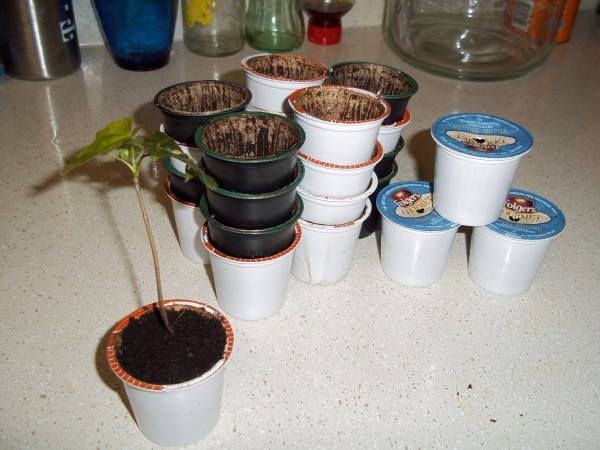 One last exciting development has been an initiative to keep an easily overlooked form of plastic out of landfills. My fiancée, Katie, a graphic artist, discovered that when emptied, spent
Keurig "K-cups"
make excellent containers for starting seedlings. Once used for their intended purpose, the plastic cups can be repurposed indefinitely for urban gardening. The emptied grounds also make a great addition to any compost pile.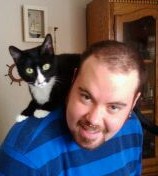 When both the cups and the contents are reused, there truly is no waste! Just think about how quickly those tiny containers pile up in the trash heap when tossed out. Now multiply that amount by the number of consumers currently using a Keurig. Pretty astonishing, isn't it? The logistics are still being determined, but our company plans to work with nurseries and greenhouses (maybe even Keurig itself) to promote this idea. In the meantime, we encourage readers to reuse their K-cups at home. If you can't imagine finding the time or energy to do all the steps yourself, but want to make sure your cups are recycled, contact Cell Seattle to start an outreach effort in your area!
Trevor Duncan is the founder of Cell Seattle. For more information on the program, email him or phone him at 425.233.2185.  Visit the Cell Seattle blog  for the latest information.