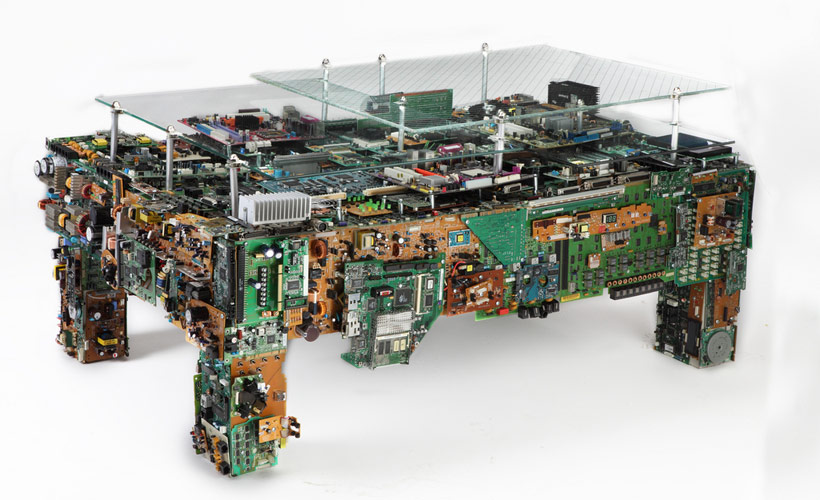 Here at 1-800-RECYCLING.com, we have featured lots of different ways to make recycled and upcycled products part of your home's fashion statement. From
eco-friendly fireplaces
, to
low-impact carpet
and
recycled bathroom fixtures
, there are lots of ways to incorporate "new to you" elements that will brighten your home and reduce landfill waste. But, for those looking to add truly unique upcycled flair to their home's décor, nothing is quite as stunning as the furnishings designed by
Benjamin Rollins Caldwell
. Caldwell lives in South Carolina, and taps into the rich history of that region to find unique materials from which to create his pieces. "If I were forced to work with one material, in one style, using only one process, I would be completely miserable," states Caldwell on his website. "The variety of projects with which I'm involved energizes me." And that variety is quite broad. Rather than purchasing his raw materials from a lumberyard or an art supply store, Caldwell prefers to spend hours digging around in thrift stores, salvage yards and abandoned warehouses. The old, abandoned and broken materials that he finds provide inspiration for his upcycled pieces, which range from adorable to incredibly avant garde.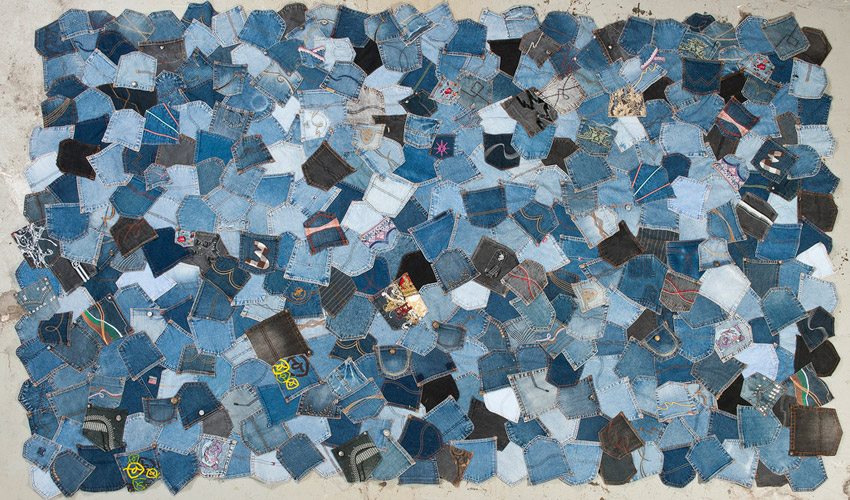 "My objective is to use materials in such a way that I completely transform their original purpose into something new and innovative," writes Caldwell. "I achieve this through repetition, arrangement and stripping materials down to their raw essence. More often than not, the most fascinating aspect of a material lies under its exterior surface. I love tearing things apart to see what interesting parts I can find and wield into something completely unique. Every day I am surprised by what materials I stumble across and what ideas pop in my head." Some of the ideas that have previously popped into his head include a rug made completely from the recycled pockets of old blue jeans (
above
),
chairs made from old piano keys
and coffee tables made from discarded computer towers and motherboards (
top
).
Check out brcdesigns.com to see more of Caldwell's work.